Summer theme-BBQ number reading and identification for preschool & kindergarten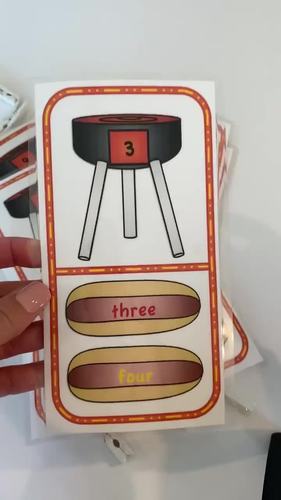 ;
Description
Hello summer time! Let's cook up some fun with this number reading and identification activity.
Your kiddos will learn to: Read and identify numbers 1-20.
Identify the number on the grill
Read the numbers on the hotdogs
Attach a clothespin to the correct number
To extend this activity you can have them write the number on a piece of paper or whiteboard.
Cut and laminate for re-use and you will never have to worry about it again!
Perfect for centers/busy boxes. I use these activities as nap time boxes for the non-nappers. :)
Keywords: BBQ, numbers, number recognition, number reading, summer, summer activities, montessori, preschool, fine motor, visual motor, problem solving,
>>>>>>>>>>>>>>>>>>>Take a closer look in the preview<<<<<<<<<<<<<<<<<<
Hip Hip Hooray for more summer!:
Lemonade CVC fill in the blank
You may also like:
Spring read it, trace it, count it, color it
NO PREP number reading and recognition worksheet
Keep in touch!
More colors:
More Shapes:
More Numeracy:
More Literacy:
More Tracing:
You may also like:
Have you tried?
Let's get digital! Boom Cards™ decks <3
Thank you for the support!
-clickplayrepeat
Report this resource to TPT