TPR Stories and Comprehensible Input for Spanish Three Distance Learning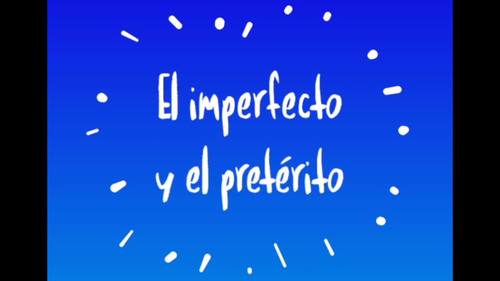 ;
189 documents; 121 Power Point Slides; 13 videos
Description
Spanish Comprehensible Input and TPRS for Spanish 3: In this packet are 58 goofy, engaging TPR stories, 13 videos, puppet shows, dialogues, readings, illustrated TPRS Story PowerPoints, listening and cultural activities, songs, internet links, audio files, and a competition that reinforce the Spanish 3 grammatical concepts and vocabulary listed below. Google-compatible digital versions are included for distance learning.
TESTIMONIALS:
I wish I had found this sooner. The stories are interesting and are great for helping kids learn.
My students and I are going to have the best year next year! These are so well done.
Wow! Loads of materials here! Thank you!
Love these! Especially the videos. TY!
✅ Spanish 3 Comprehensible Input and TPRS Stories include the following resources:
The Spanish TPRS stories are fun because the students want to see how they will end. The materials include the following activities:
True / False
Complete the sentence
Cloze stories and songs
Write your own ending
Answer the questions
Choose present or imperfect subjunctive
Choose commands or present subjunctive
Digital versions with Google Slides for Google Classroom, other Google platforms and distance learning
These Spanish TPRS Story activities and Spanish comprehensible input for level 3 concepts provide the necessary repetition and manipulation of the language that enable students to assimilate and produce the target language. They serve to supplement the text as few textbooks provide the necessary comprehensible input. WARNING: Some of the TPR Stories include sadness and shoot-em-up.
Videos include:
~Spanish Video for the Future Tense
~Spanish Video for the Conditional Tense
~Spanish Video for the Present Subjunctive
~Spanish Video for los comparativos
~Spanish Video for the Imperfect Tense
~Spanish Video for the Preterite and Imperfect
~Spanish Video for the Present Perfect
~Spanish Video for the Subjunctive- Las cláusulas adjetivales
~El Día de los Muertos: Three video interviews with native speakers who talk about the practices of El Día de los Muertos in their countries (Mexico, Colombia, Equatorial Guinea) and how those practices do and don't conflict with their Christian beliefs.
To learn how to teach a story using TPR Strategies and see me teach a sample story, click here: Youtube Video of How To Tell TPRStory
To see me teach a TPR Story to my Spanish class, click here: Teaching a TPR Story
TPRS STORIES AND COMPREHENSIBLE INPUT FOR SPANISH 3 ARE INCLUDED IN THE FOLLOWING MONEY-SAVING BUNDLES:
Spanish Three PowerPoints and Curriculum
Spanish Three Lesson Plans and Curriculum
To receive free resources, discounts, and notifications of new products, click on the following link to follow my store: ANGIE TORRE
*****************************************************************************************************
OTHER PRODUCTS THAT MAY INTEREST YOU:
TPR Stories for Spanish One and Two
For more TPR Stories, resources, ideas and PowerPoints, please visit my website and blog: Best PowerPoints for Spanish
Or my Pinterest Boards: Best PowerPoints Pinterest
Spanish 3 Comprehensible Input by Angie Torre is licensed under a Creative Commons Attribution 3.0 Unported License.
Total Pages
189 documents; 121 Power Point Slides; 13 videos
Teaching Duration
3 Weeks
Report this resource to TPT