Teacher Lesson Planner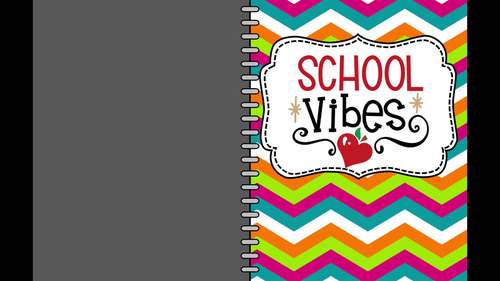 ;
Description
Need a planner for the new year that easy to use and can print from home without much color ink? Here a Teacher Planner to plan your entire school year. This includes various sheets such as class roster, student information, and the all important monthly calendar and weekly lesson planning sheets. Comes in 2 version to help you to get it made professional at Staples or OfficeMax/Depot. Extra licenses are $1.50.
Sheets include:
School Information - A page to write down your name, classroom number, school name, (school) address, and (school) phone number.
Class Roster - A page to write your students' names, male or female, and birthday.
Monthly Birthday - A page to write your students' (or any) birthdays through the year. There are 12 boxes, one for each month.
Student Information A 2-page spread to write student's name, preferred name, street address, Parent-Guardian Name, home phone, and Parent/Guardian Phone.
Arrival & Dismissal A 4-page spread to write how students get to and from school. This includes walkers, bus riders, van/afterschool riders, and car rides. Each type asks for names of parent/guardian or driver, name of bus or program, or street students walk to.
Class information A page to write your class names (4 lines for middle/high school), classroom number, hall/building, teacher(s), and room phone number.
Class Schedule A page with an 8 by 5 box to write down your schedule for the year. If you'd like me to an a second page for 2nd semester, please let me know.
Important Dates Write down all your important dates and events for each month.
Months A calendar with 5 weeks. Includes the 7 days and a box to write the date.
Weekly Lesson Plan A 2-page spread to write down the plans for the entire week. Includes a box for 6 subjects and a "Week of ______" at the top.
Recent Updates:
✂️None
Please leave feedback for my product! Earn TPT Credits! Thank you for your purchase!
Happy Teachings!
⚙️ TpT
⚙️ Facebook
⚙️ Pinterest
⚙️ Website
⚙️ Instagram
⚙️ Twitter
⚙️ YouTube
By purchasing this product, you agree not to share, resell, copy, or alter this product in anyway. You agree not share without the purchase of multiple licenses. All sales final. Clip Art is not included as a separate file and is included as part of the background.
Video music provided by: Purple Planet - Smile On
Cover Designs by Surfer Kids Clip Art. Fonts by Kimberly Geswein.
© 2021 Teacher Gameroom (Chandra Martin)
✉️ Need to reach me? Email me: teachergameroom@gmail.com ✉️
Answer Key
Does not apply
Report this resource to TPT