Technology Exploration Projects Bundle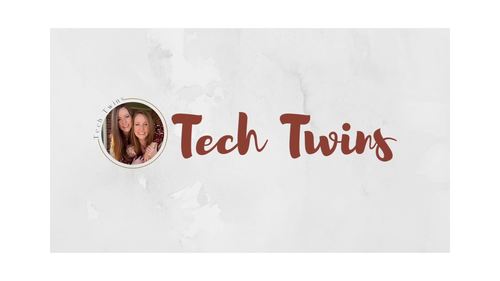 ;
Compatible with Digital Devices
The Teacher-Author has indicated that this resource can be used for device-based learning.
Products in this Bundle (19)
showing 1-5 of 19 products
Description
In need of lessons that have students learn cool new websites or applications? Want students to be independent learners? These projects are great for trying something new in the classroom, and are also great for activities to give students when you are absent!
This package includes 12 different technology exploration lessons. These lessons allow students to learn a new websites, or technology device while using their creative side. The lessons come with step by step instructions on how to learn the website or application along with instructions on the tasks they need to complete. Every website or application is free for educators.
These lessons can take 1 day or they can take up to weeks depending on how in depth you would like your students to work on these projects. Total the whole bundle will take up to 1 semester if you have a class participate in every project.
Lessons Include:
1. Powtoon Website- Students Create A Short Film About Their Future Plans
2. Piktochart- Students create a technology timeline over the device or their choice.
3. Website Creation- Weebly- Want your students to create a website in your classroom? Well then this product is perfect for you! This product has students create a project using a free and user friendly website builder called Weebly. This project was created to have students explore web design and to create a website on their own while having guidelines to follow.
4. GIF Animations- Download GIMP Application to have students learn how to make picture animations.
5. Website Explore- Includes 14 worksheets that take 1 class period to complete. These are worksheets that have students explore educational websites. As a technology teacher it is essential that my students have the skills to learn to navigate and explore different websites. These worksheets are created to have students spend about 20+ minutes on a website exploring, and then spend the rest of class answering questions about the website they explored.
6. SketchUp- Download this application and students will create 3-D models pf their dream business.
7. Scratch- Download this program to have students learn how to use block coding to create movies, games, and animations.
8. Scavenger Hunts- 7 worksheets that has students go online and find information that has them learn about computers and many other topics!
9. Podcasts- Download Audacity to have students create podcasts over current events.
10. 3-D Design- Students create their own personal 3-D using the free website Tinker Cad. If you have a 3-D printer students can print their designs after this unit.
11. Technology Terms- This lesson include 5 activities that have 20+ technology vocabulary questions. 3 of the activities are cross word puzzles and 2 are scavenger hunts. Each activity comes with answer keys for the teacher.
12. Vyond Digital Animation- This assignment has students create a video using the website Vyond.com. The assignment sheet has step by step instructions with how to create an account, and use the website. It includes instructions on how to create a proper video for class. It also includes a grading rubric.
These are all lessons designed to have student explore new technology while being able to be independent learners. We have used them in our own classroom for 3 years now and our students love it!
************************************************************************************************
Click here to view our other TPT products
Click here to view our website
************************************************************************************************
Terms of Use:
Created by Tech Twins, LLC ©
Purchase of this product is for single classroom use by the purchaser only. It is a violation for individuals, schools, and districts to redistribute, edit, sell, or post this item on the internet or to other individuals. Additional licenses are available for purchase.

Product names, logos, brands, and other trademarks featured or referred to within this lesson are the property of their respective trademark holders.These trademark holders are not affiliated with Tech Twins, LLC. They do not sponsor or endorse the contents, materials or processes discussed within this lesson.
Thanks for visiting our store! If you decide to make a purchase, please do not forget to leave feedback. We love to hear your thoughts on our products!

Also, don't forget to "FOLLOW" us for exciting new product announcements, sales, promotions and updates!
Sincerely,

The Tech Twins
Teaching Duration
1 Semester
Report this resource to TPT