Templates for Game Boards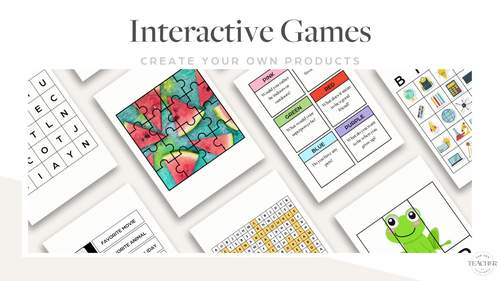 ;
Description
Are you looking for templates for game boards to create fun and interactive lessons for teachers to use in their own classroom? Our templates for game boards make it easy for you to create products that will engage your audience. You can use them to create interactive notebooks that take learning to the next level.
Why use templates for game boards when creating for your audience? Our templates are versatile and easy to use, so you can focus on creating products that are perfect for your ideal audience. Students will love learning with these interactive notebooks, and you'll love how much easier the templates make for creation.
These templates for game boards allow you to create a multitude of products for commercial use, just by grabbing the templates and adding your audience-leveled content.
What's included in the product?
20 images to be used to create your own interactive notebook templates for game boards, game design templates, interactive notebook templates, templates for games, and more...
LET'S CONNECT
Report this resource to TPT