The Teacher's Guide to Tech 2022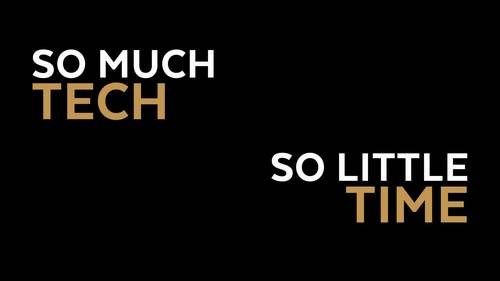 ;
What educators are saying
My assistant principal recommended this resource and I'm so glad she did. What a wealth of information!!
I absolutely love this resource! It lists so many tech tools that are valuable in the classroom. I was happy the tools were placed into categories to help find what you need for your students.
Description
This is the 2022 guide. It is no longer the most current edition. The 2023 guide is now available here!! We will keep the 2022 guide in our store at a reduced price.
This handbook makes learning technology simple and FAST by grouping over 550 tech tools into over 50 categories, explaining them in clear, simple language, and giving you practical, inspiring ideas for using each tool in and out of the classroom.
This guide is an interactive PDF built with tons of navigation links and a clickable table of contents and index that make it super easy to jump back and forth between sections, so you can find what you need fast.
For a closer look, watch this Video Introduction. (Note: these instructions are for the 2020 guide but are still accurate for 2022.)
Key Features:
* Full-color screenshots of each tool in action, a direct link to each tool's website and a short video demonstrating each tool in use.
* A glossary of over 130 technology terms, with clear definitions in simple language.
* A clickable index of terminology, tools, and concepts that will take you directly to each page where the term is used.
* Compatible with Mac and Windows platforms, and is fully functional on smaller devices as well.
* Designed on 8.5 x 11" pages, so you can also print it out and create a paper binder for times when you don't have access to a computer or device.
______________________________________________________________________
NEW IN 2022
* Over 115 new tools have been added to this edition. These are not all "new" to the world, but they were not featured in previous editions.
* Three new categories have been added: Digital Literacy, Social & Emotional Learning, and Video Conferencing.
* Fully updated: For all the other tools and sections, the information has been updated to reflect currently availability, videos have been updated when possible, broken links have been replaced, and tools and sites that were becoming outdated or poorly maintained have been replaced with others.
______________________________________________________________________
BEFORE YOU BUY:
* Look carefully at the preview file. Not every tool in the world is covered in this guide; if you're looking for information on a specific tool, browse the table of contents and the index in the product preview before purchasing.
* This guide links to over 300 YouTube videos. If your school or district blocks YouTube, this feature will not work at school.
* Please note that this product does not come with free updates. It takes two full months out of every year to create the updated version for the following year, so we are unable to give these away for free. Keep in mind that while some information becomes outdated over time, most of what's in this guide will still be good a year from now. If you want to stay up to date but don't want to buy a new guide every year, you might consider getting a fresh copy every other year instead.
______________________________________________________________________
WANT THE GUIDE FOR A WHOLE TEAM, SCHOOL OR DISTRICT?
I offer special pricing for large groups on my Teachable page. Click here to learn more.
______________________________________________________________________
Attention Primary Teachers!
I have had several teachers from K-2 classrooms ask if this guide includes enough tools that would be relevant to their work. The answer is DEFINITELY. We have put together a summary of the tools that would work beautifully in a K-2 classroom. Read it here.
______________________________________________________________________
Common Core Standards Addressed by this Product:
W.K.6, W.1.6, W.2.6, W.3.6, W.4.6, W.5.6, W.6.6, W.7.6, W.8.6, W.9-10.6, W.11-12.6
W.4.8, W.5.8, W.6.8, W.7.8, W.8.8, W.9-10.8, W.11-12.8
Sl.2.5, SL.3.5, SL.4.5, SL.5.5, SL.6.5, SL.7.5, SL.8.5, SL.9-10.5, SL.11-12.5
______________________________________________________________________
Report this resource to TPT