The Witch of Blackbird Pond Novel Unit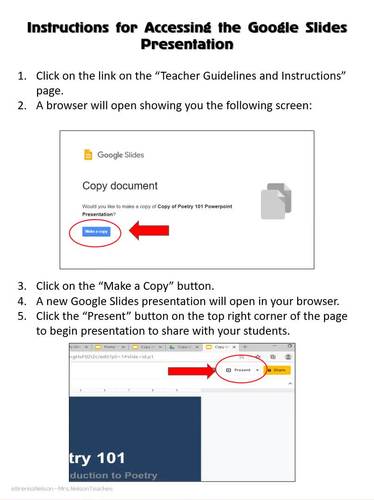 ;
Easel Activity Included
This resource includes a ready-to-use interactive activity students can complete on any device. 
Easel by TPT is free to use!
Learn more
.
What educators are saying
Great resource! Very thorough and kept students engaged throughout the novel study. Overall a great resource!
This is awesome! Very engaging provided students with need background information and required very little additional planning from the teacher.
Description
Are you looking for a complete novel unit for The Witch of Blackbird Pond that includes fun and engaging activities for middle school students? Look no further!
NEW! Updated to include Digital Learning options for Distance Learning!
This complete unit includes everything you need to help students understand Elizabeth George Speare's classic novel! With this unit, students will hone their reading and language skills. Resources include Slides presentations, supplemental informational readings, handouts, activities, assignments, think/discussion questions, webquests, creative activities and more! All are designed to help students delve deeper into the novel and go beyond simple comprehension questions.
Each of the twelve lessons addresses at least once common core standard. Download the product preview to see the complete unit outline and the common core standards addressed.
This unit will make your novel study exciting and relevant to your students, not to mention a breeze for you as the teacher!!
:
General Teacher Guidelines and Instructions
Unit Plan Overview
Detailed individual lesson outlines with step-by-step teacher instructions (one for each lesson).
Links to Engaging Google Slides Presentations that will guide you and your students through applicable lessons and the activities.
Class Discussion Guides.
Independent Practice Activities.
Creative Assignments.
Answer Keys (where applicable).
Grading Rubrics.
Instructions for accessing Google Slides Presentation
Instructions for saving Google Slides Presentation as a PowerPoint Presentation.
:
Building & Activating Background Knowledge
Reading and Comparing Informational Texts
Determining Author's Opinion
Citing Textual Evidence to Support Answers
Using Reference Resources
Effect of Word Choice on Tone
Character Analysis
Setting
Using Context Clues to Determine Meanings of Unknown Words
Character Analysis
Creative Writing
Reading for Detail
Analysis Questions
Adjective Review
Reading Strategy: Predicting
Literary Allusions
Analysis Questions
Creative Writing
Oral Presentation Skills
Finding the Main Idea
Navigating Website within a Browser
Understanding Perspective
Compare and Contrast
Theme Analysis
You Might Also Like:
The Witch of Blackbird Pond - Complete Novel Unit
Informational Text Feature Unit
Free Stuff!
Did you know that TpT gives you credits towards future purchases when you leave feedback? Your feedback is so important to me as I try to provide the best products possible! Please go to your "My Purchases" page (you may need to log in). Next to each purchase, you'll see a "Provide Feedback" button. Simply click on the button and it will take you to a page where you can give a quick rating and leave a short comment. Thank you so much for providing valuable feedback!
Connect with Me!
Click on the "Follow Me" button on my store page to see all my latest products and updates!
Follow me on Instagram @mrs.nelson.teaches.
Follow me on Pinterest! Brenna Nelson
Check out my NEW Blog: mrsnelsonteaches.com
Answer Key
Included with rubric
Teaching Duration
3 Weeks
Report this resource to TPT
Standards
to see state-specific standards (only available in the US).
Cite textual evidence to support analysis of what the text says explicitly as well as inferences drawn from the text.
Determine a theme or central idea of a text and how it is conveyed through particular details; provide a summary of the text distinct from personal opinions or judgments.
Describe how a particular story's or drama's plot unfolds in a series of episodes as well as how the characters respond or change as the plot moves toward a resolution.
Explain how an author develops the point of view of the narrator or speaker in a text.
By the end of the year, read and comprehend literature, including stories, dramas, and poems, in the grades 6–8 text complexity band proficiently, with scaffolding as needed at the high end of the range.