Theater Arts Lesson| West Side Story The Broadway Musical Study Guide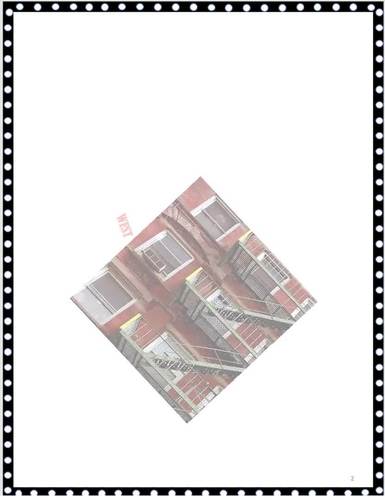 ;
What educators are saying
This resource is extremely detailed and well-written. I love West Side Story. This resource kept my older students engaged. What a awesome lesson!
Besides the details you provided, I appreciate the extra resources you have included, as well as the lesson plan and more. Thank you so much for this resource!
Also included in
SAVE THROUGH A BUNDLE! This GROWING BUNDLE contains 21 different musical theater lessons and study guide (1,000 + pages) -- one the origin of the Tony Awards and twenty concerning popular award-winning Broadway musicals. Students will come away with exceptional, broad knowledge and a new appreciati

Price $131.00

Original Price $155.98

Save $24.98

GROWING BUNDLE SAVE A BUNCH!! Here are 8 units (360 pages) and study guides focused on Tony Award winning, classic Broadway musicals--The Music Man, West Side Story, Phantom of the Opera, The King and I, South Pacific and Peter Pan. Students study, research, synthesize and apply the information w

Price $46.02

Original Price $65.75

Save $19.73

Save 20% with this bundle! Teach your students about West Side Story and Stephen Sondheim who wrote the lyrics for this Tony Award Winning Broadway musical. Students gain mastery through the study of the plot, themes, creative staff, lyrics, trivia and so much more. Then switch gears while they r

Price $8.88

Original Price $11.75

Save $2.87
Description
Part of a Bundle An instant classic, yes? This one or two-day lesson (54 pages) and study guide focuses on the Tony award winning musical West Side Story. This is the story of a modern-day Romeo and Juliet are involved in New York street gangs. On the harsh streets of the upper west side, two gangs battle for control of the turf. The situation becomes complicated when a gang member falls in love with a rival's sister. Students have an opportunity to study its journey to Broadway, plot, creative team, songs, composers, plot, trivia, etc.
The lesson can stand alone or be combined with one of my Famous Artist Biographies Hugh Jackman for example) or other musical lessons (Hamilton or Wicked)
Need a quick emergency lesson plan? Or one for a substitute?
HOW DO I USE THIS LESSON IN MY CLASSROOM? A drama, music or language arts class would enjoy this lesson. Everything is provided for the teacher to have a successful, fun and engaging lesson!
This Product includes:
Letter to Teacher
Two Warm Ups--My Own Version of this Popular Exercise--
Teacher's Script--What I Say and How I Say it!
Photos of West Side Story
Synopsis of the Musical
Plot of the Musical--comprehensive and detailed
Short Biography about the creative team of Stephen Sondheim, Leonard Bernstein, Jerome Robbins
Separate File of Photos for Teacher's Use in Lecture
History about the Origination of the Production
AND a Mini-Lesson on What are the Tony Awards?
List of Tony Awards
New York City Map with Competing Theaters Labeled
Student Note Page for West Side Story
Teacher Note Page Key
Fascinating Trivia about Broadway and West Side Story
Songs List
Extension Activities--Ten Terrific Assignment Suggestions to Secure the Learning and Enrich the Experience either Individual or Group
Sources & Links to Film Clips from the Show
And More!
Comprehensive? You bet.
This is a unique, engaging product created by an award-winning, veteran drama teacher of 38 years.
Do you follow me? If not, I hope you will: FOLLOW ME
Check out my other TPT products at:
Here's what reviewers say about Dramamommaspeaks products:
In the Heights, Google Classroom
"Fabulous unit on this musical. The students really enjoyed it! And it sure helped me that it was digital. Thanks. "
"WOW! WHAT an AWESOME Resource!!!! Thanks for providing the questions, the links, a couple of different teaching options. This could be a great sub plan, but I know every teacher wants to do this lesson for themselves. Love that you finished with a great tweet from L M Miranda. Kids are gonna love THIS!"
"This is such a wonderful and creatively made resource!"
Earning TPT Credits
• Do you want credit for future TPT purchases? Just provide feedback for resources you purchase. Click on the "provide feedback" button next to your purchases, rate the resource, and leave a short comment. (You need to do both to earn credits.)
You receive 1 TPT credit for each dollar you spend, and you can spend it just like cash on future Teachers Pay Teachers purchases.
Report this resource to TPT
Standards
to see state-specific standards (only available in the US).
By the end of grade 9, read and comprehend literature, including stories, dramas, and poems, in the grades 9-10 text complexity band proficiently, with scaffolding as needed at the high end of the range.By the end of grade 10, read and comprehend literature, including stories, dramas, and poems, at the high end of the grades 9-10 text complexity band independently and proficiently.
Initiate and participate effectively in a range of collaborative discussions (one-on-one, in groups, and teacher-led) with diverse partners on grades 9–10 topics, texts, and issues, building on others' ideas and expressing their own clearly and persuasively.
Propel conversations by posing and responding to questions that relate the current discussion to broader themes or larger ideas; actively incorporate others into the discussion; and clarify, verify, or challenge ideas and conclusions.
Write narratives to develop real or imagined experiences or events using effective technique, well-chosen details, and well-structured event sequences.
Produce clear and coherent writing in which the development, organization, and style are appropriate to task, purpose, and audience.