Toys in culture - ESL adult cross culture conversation lesson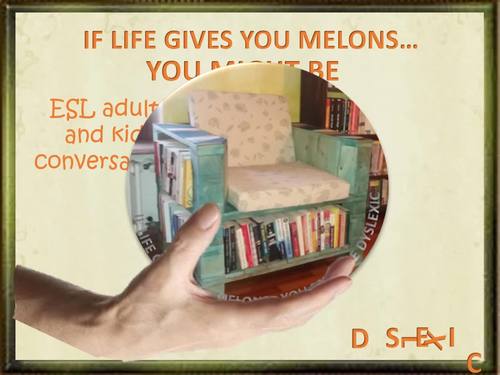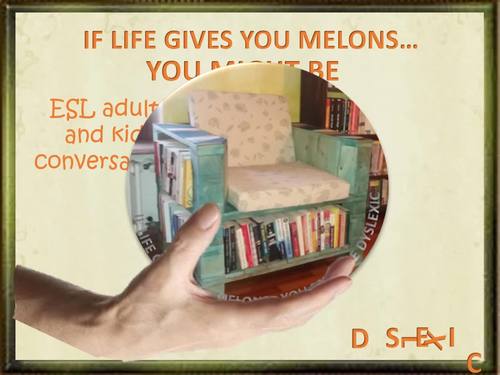 Product Description
This presentation contains a 40 slide PowerPoint lesson in editable PPT format and teacher's notes.
Toys have always reflected the world that children are being prepared to enter, and by extension its belief systems, with the active support of the adults who make or buy them.
This lesson discusses the reason for the success of certain toys, the reflection of history in toys and the connection between toys and culture.
It includes:
· Which toys are made to last?
· The most successful toys in the world
· How do toys reflect history?
· How do toys reflect social change?
· Should toys be gender neutral?
· The relationship between toys and culture
· Strange toys from around the world
toys are fun, no matter how old you are! this lesson was fascinating to create, I really learned a lot. It was a great success with my classes, I hope you and your students enjoy it as well.
The end of the world – are you prepared?
Faketion – A Vacation metamorphosis
Making a presentation in English – Business English
Introductions – Business English
Chores - which can you do without?
Cleaning it's culturally subjective!
Hospitality ESL adult conversation bundle
For problems and questions, suggestions or idea sharing, I would LOVE to hear from you - contact me at: taffy@soaveenglish.it
Click here to Check out my blog
AUDIENCE
This download is appropriate for high school for students in Life skills classes, young students of ESL and adult ESL cultural and conversational classes.
………………………………………………………………………………………………………………………………………………
Keywords: ESL, ELL, Vocabulary, Discussion, Language Skills, Communication, conversation, Describing, debate class, cultural lessons, commercials, kids, adaptable, toys, children, friends, research, social media, children, relationship, friendship, history, rivalry, culture, adults, happy, social skills, family, education
………………………………………………………………………………………………………………………………………………
NOTE: When I use an outside source for my lessons, you'll find the link to the original source (for further reference ) Under the slide, in the note section.
………………………………………………………………………………………………………………………………………………
PLEASE: My lessons are proof-read by me, (but more importantly, by more serious and intelligent critics) However, it's been our experience that there's always something that we miss… if you find a mistake or feel that there is room for improvements, please let me know in the "Ask a Question" section (rather than rate the entire document badly), I promise to fix it immediately and you'll have my deepest gratitude.
*****************************************************************************
IMPORTANT
Every new product I post in my shop, comes out at half price for the first 24 hours!
To find out and grab it while it is still discounted, click the green star ★ on the top right-hand corner of any page and become a follower, or Click here
• You will also receive customized email updates about this store.
*****************************************************************************
HOW TO GET TPT CREDIT FOR FUTURE PURCHASES:
If you enjoy this product, please leave positive feedback to gain credits for future purchases!
Go to your "My Purchases" page. Next to each purchase, you'll see: "Provide Feedback" . click it and it will take you to a page where you can give leave a a short comment about the product.
Each time you give feedback, TPT gives you feedback credits that you may use for future purchases.

Please take the time - feedback is so important!

*****************************************************************************
Materials are licensed for personal use in one classroom only. For use in multiple classrooms, please purchase additional licenses at a 50% discount! 
Thank you!
*******************************************************************************
⇛ IF YOU ARE PLANNING ON BUYING THIS PRODUCT, PLEASE READ THIS:
The products in this shop are all produces by me, a dyslexic teacher (hence the name).
I'm painfully aware of what seems to be very poor judgment of career choice on my part, and to be honest, a large part of this choice was to stick it to Mrs. Jacobson that said that there's no place for the likes of me with my "pretend excuses" for misspelling every third word, in any self-respecting educational institution, so naturally I had to become a teacher.
For more than 25 years I've been teaching ESL adult classes and cross culture business classes, and much like other challenged individuals who go through life with one hand tied behind their backs, I try to make up for what I lack in the spelling department with hours of research, high quality graphics, humour, passion and love for what I do.
The fact that I can actually do this job is first and foremost a testimony of open mindedness (or desperation brought on by the long economic recession) of the schools that hired me over the years despite my very evident drawback, by the parents that tolerated grammar mishaps and most of all by my beautiful students who have learned to "always double check their teacher" and have come up with the sweetest, most heart-warming and diplomatic ways of pointing out my spelling errors (putting to great use their newly acquired conditional capacity: "I'm not sure, but, I think I might have spotted…")
Over the years, I've personally contributed to the economic success of countless computer 'correcting program' available on the market (you're welcome Grammarly) and on top of that my lessons are proof read by wonderful, kind (and slightly horrified) TPT teachers, BUT there are always some errors that slip by us (mostly because I keep messing with the lessons after they've been proofread).
If you feel offended by the existence of spelling errors in what is supposed to be a teaching tool
or if you, much like Mrs. Jacobson, think the dyslexia is just an excuse not to try harder
THEN THIS PRODUCT IS NOT FOR YOU!
For all you tree hugging, open-minded individuals, who are looking for challenging, original material for your conversation classes and can see beyond the possible grammar errors (maybe even use it as a teaching opportunity "An extra point for the first student who can spot the obvious grammar error that I always tell you never to make". Plus, you know that wonderful, warm, superior feeling you get when you catch a colleague's error - well these moments are included with the product – no extra charge)
THIS PRODUCT IS DEFINITELY FOR YOU!
All my lessons are in an editable PPT format and you get a free product if you send me the errors to correct.
I hope this product delivers everything you hoped for and more.
******************************************************************************************
Thank you!
WISH YOU ALL A WONDERFUL AND SUCCESSFUL YEAR!
Report this Resource to TpT