Two Step Equations Video Activity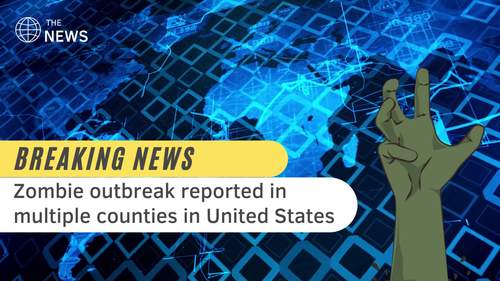 ;
Description
Looking for an exciting way to practice two-step equations with your students? Have your students play the role of a detective trying to crack a secret message to determine the location of the cure for zombie virus. You'll play a video to set the stage, and then your students will solve 18 problems, containing whole number and decimal solutions, both positive and negative. Each solution unlocks part of the cure. Play the answer reveal video at the end to finish class in an exciting way.

It's print-and-go and the included videos make it effortless — great for end of unit review, independent practice, group work, or even an emergency sub plan!
This codebreaker product is a compressed zip file that contains two videos and an 11-page PDF document. Simply download, unzip, and open up the folder with all the files!
Here's the full list of contents:
Video #1: Introduction of Zombie Virus Outbreak + Detective
Video #2: Answer Reveal
Post video discussion (1 page)
Instruction Sheet (1 page)
Message + Problem Sheets (4 pages)
Answer Key (4 pages)
Mission Accomplished Sheet (1 page)
Here's one way you could use it in your classroom:
Play the introductory video. Our animated video sets the stage, introducing students to their role of the detective, cracking the code to find the cure for the zombie virus.
Work alone or together. Students solve 18 problems, and get immediate feedback. Students match their solutions with symbols in an answer bank. If students can't find a symbol, that's a nudge to redo the problem.
Play answer reveal video for students to check the answers. You can play the answer reveal video or just walk through the answers with students, or pass out a printed copy of the included answer key for students to check!
Codebreaker, with other topics:
Report this resource to TPT
Standards
to see state-specific standards (only available in the US).
Solve multi-step real-life and mathematical problems posed with positive and negative rational numbers in any form (whole numbers, fractions, and decimals), using tools strategically. Apply properties of operations to calculate with numbers in any form; convert between forms as appropriate; and assess the reasonableness of answers using mental computation and estimation strategies. For example: If a woman making $25 an hour gets a 10% raise, she will make an additional 1/10 of her salary an hour, or $2.50, for a new salary of $27.50. If you want to place a towel bar 9 3/4 inches long in the center of a door that is 27 1/2 inches wide, you will need to place the bar about 9 inches from each edge; this estimate can be used as a check on the exact computation.