U.S. Presidents Sensory Figure Body Biographies - Google Classroom™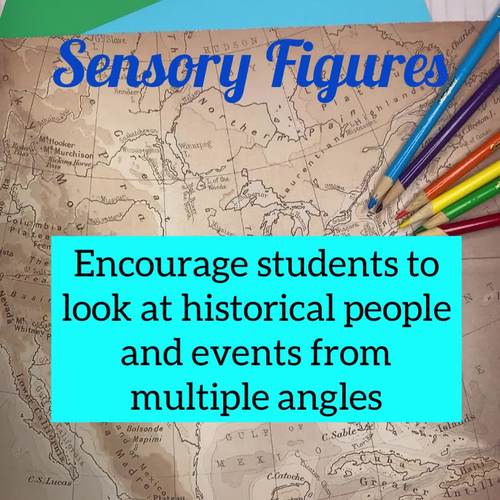 ;
Zip

Google Apps™
Includes Google Apps™
The Teacher-Author indicated this resource includes assets from Google Workspace (e.g. docs, slides, etc.).
What educators are saying
I loved how it made my students apply their new knowledge of each president to complete the organizer. It made for higher level thinking and application of material.
Also included in
Perfect for distance learning, these sensory figures, also known as body biographies, are great for characterization or biography projects and helping students analyze people from multiple angles. This bundle features diverse men and women whose work has changed the world in many ways. Read more abo

Price $66.00

Original Price $132.00

Save $66.00
Description
Perfect for distance learning, these print and digital Presidents of the United States sensory figures, also known as body biographies, are great for Presidents' Day, characterization or biography projects, and helping students analyze people or characters from multiple angles. Choose to use the traditional printable version or the paperless digital Google Slides™ version. Read more about how sensory figures can enhance your lessons below!
Save money by purchasing this resource in the U.S. Presidents Activities Bundle here!
A sensory figure is a drawing of a historical, living, or fictional figure with first-person descriptions of what they might have thought, seen, heard, touched, said, felt, or otherwise experienced during their lifetime. Students "show what they know" about the figure by writing 1-2 sentence descriptions for their figure's thoughts, feelings, and actions. After writing the descriptions, students connect them to the part of the body to which it most closely relates. For example, a feeling might be connected to the heart. The descriptions should be specific to the historical figure's life, not generic statements that could apply to anyone. Students should be encouraged to address several topics in their descriptions instead of repeating information.
Sensory figures are perfect for:
using for interactive notebooks
engaging students to organize information and demonstrate knowledge for research or assessments
allowing students to have a deeper, more empathetic understanding of the figure's experiences
adapting to meet a variety of student needs
reinforcing vocabulary
sharing with partners or doing a gallery walk to see classmates' work
Download a free example sensory figure here!
⭐ Theodore Roosevelt Sensory Figure Example
You may also be interested in other sensory figures:
Click here to follow me and be the first to hear about new products, sales, and special promotions. For additional resources, be sure to check out my store!
Katie Loftin
Dr. Loftin's Learning Emporium
Report this resource to TPT