Ukulele Chord Sliders | Chord Card Scaffolding for Ukulele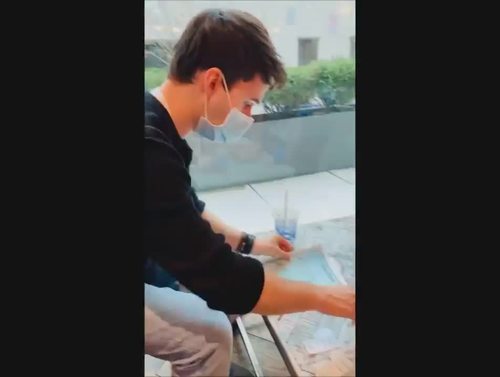 ;
Also included in
WHAT IS INCLUDED:PowerPoint Files - 25 Ukulele Ninja PowerPoint LessonsPDF File - Ukulele Method Book - In Sequential Order With 25 PowerPoint LessonsPowerPoint Files - 20 Ukulele Chord Mastery PowerPoint LessonsPowerPoint File - Beginner Ukulele TutorialsPowerPoint Files - Ukulele Strum LessonsPDF

Price $60.00

Original Price $120.00

Save $60.00

WHAT IS INCLUDED: PowerPoint Files - 25 Ukulele Curriculum PowerPoint LessonsPDF File - Ukulele Method Book - In Sequential Order With 25 PowerPoint Lessons PowerPoint Files - 20 Ukulele Chord Mastery PowerPoint LessonsPowerPoint File - Beginner Ukulele TutorialsPowerPoint Files - Ukulele Strum Less

Price $65.00

Original Price $128.00

Save $63.00

WHAT IS INCLUDED:PowerPoint Files - 30 Ukulele Strum Pattern ExercisesPDF Files - 30 Ukulele Strum Pattern Exercises PrintablesPDF Files - 80 Ukulele Strumming Worksheets - Teacher EditablePDF Files - 100 Ukulele Strumming Exit Tickets - Teacher EditablePDF Files - Ukulele Chord Chart PostersPDF Fil

Price $50.00

Original Price $62.00

Save $12.00

WHAT IS INCLUDED:PDF File - 35 Ukulele Chord Charts - Different 15 Styles!PDF File - 24 Page PDF File of Printable Ukulele Chord SlidersPDF File - 42 Ukulele Chord Switching ExercisesPDF File - 35 Strumming Cards PDF File - 50 Ukulele Song Charts PDF File - 32 Ukulele Scale Chart Posters PDF File -

Price $30.00

Original Price $40.00

Save $10.00

WHAT IS INCLUDED:PowerPoint Files - 50 Ukulele Chord Progression ExercisesPDF Files - 50 Ukulele Chord Progression Exercises PrintablesPDF Files - Ukulele Chord Chart PostersPDF File - 150 Ukulele Chord WorksheetsPDF File - 200 Ukulele Chord Exit TicketsPDF File - Strum Pattern PromptsPDF FIles - 60

Price $50.00

Original Price $62.00

Save $12.00
Description
WHAT IS INCLUDED:
PDF File - 24 Page PDF File of Printable Ukulele Chord Sliders
(Binder Rings Not Included)
These chord sliders will save you much time when teaching large groups, as students will be responsible and take ownership for their own learning! These chord sliders come in three versions. The first version included is an Ink-Friendly (black & white), a Hawaiian version, and a plain color version. All chords included are listed below:
C, Cm, C7
D, Dm, D7
E, Em, E7
F, Fm, F7
G, Gm, G7
A, Am, A7
B, Bm, B7
C#, C#m, C#7
Eb, Ebm, Eb7
F#, F#m, F#7
Ab, Abm, Ab7
Bb, Bbm, Bb7
Instructions:
Once printed out, each page is identically aligned for quick and easy cutting. A whole punch then goes through the lip of each, and a binder ring, string, or anything at your disposal can hold them together. Thicker paper than normal is recommended, but not necessary. Laminating them can also extend the life-span as well! Please note that binder rings are not included in this purchase!
***************************************************************************************
For Free, Current, and New Resources Be sure to:
Check out my free educational website:
Enjoy!
-Music in Everything
**************************************************************************************
Teaching Duration
Lifelong tool
Report this resource to TPT