Volleyball Unit - PE Sport Unit with lesson plans, drills & games - Grades 3-6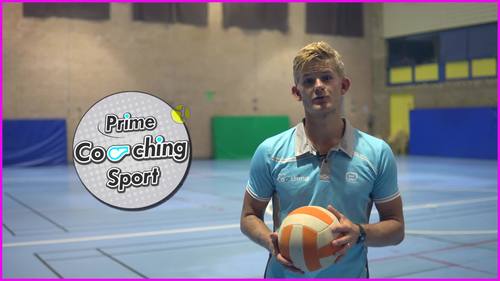 ;
What educators are saying
It was my first year teaching gym, and volleyball isn't my strong suit, so this package was invaluable. Highly recommend even those experienced teaching gym to grab this package.
I loved this resource as I am not a sporty person. I really breaks down the drills, warm-ups, and games. I recommend this resource and videos.
Also included in
In this bundle you'll get our 3 complete sport specific units: Soccer | Basketball | Volleyball - You'll be equipped and so confident to teach these sports with ease to your grade 3-6 classesSave $$$ on this PE & gym teaching bundle now!WHY DO I NEED THIS AWESOME BUNDLE?If you need instant, read

Price $35.00

Original Price $43.97

Save $8.97

I've put together a bundle of the resources I've made, available here so you can purchase everything in one go with big savings! AND, when I add new resources to this bundle, you have access to them for free, without any additional purchases needed!In this bundle you'll get:(Grades K-3)• Kindy-Grade

Price $250.00

Original Price $278.67

Save $28.67
Description
› A PE volleyball unit with over 30 skills, games, activities, drills, stations, structured lesson plans and 'how to teach volleyball' videos
Are you wanting to deliver high-quality PE, and Volleyball for your class as an elementary teacher? Here we don't just have games to play, we have a professional, structured volleyball program to implement at your school.
This Volleyball pack is put together to enhance and broaden your skills and CONFIDENCE in the physical education realm of elementary school teaching. Suited towards the upper primary/elementary years (grades 3-6 and even up to grade 7), it can be followed instantly without the need of searching, planning and scrambling for ideas to deliver high-quality sport to your students.
***NO PREP - Print and teach lessons - and awesome straight from the IPad/tablet.
Perfect for all casual, permanent, new and student teachers, PE teachers, professional development, and also great for after-school hours care services who wish to extended their activities, it doesn't matter if you NEVER PLAYED before, you get everything you need!
1. How to teach
Firstly you will be fully equipped with:
• Fundamental volleyball rules and gameplay
• Key skill elements and coaching points
• Warm up games
• Individual and partner drills
• High activity game-based drills
• Engaging modified games
These activities are fully underpinned with plenty of diagrams and pictures with clear setup, gameplay, progressions and variations, enabling you to pick from. In addition, we now have short instructional videos on YouTube (links in the document), showing you exactly what the skill should look like and how to teach it.
2. Lesson Plans
There is a structured 6-week program of lessons to take your students through the game of volleyball, with progression to know and play:
1. Introduction to digging and serving
2. Introduction to setting and spiking
3. Developing the dig, spike and defence
4. Progression court awareness and attacking play
5. Spiking, defence, and volleyball games
6. Rotate round skills stations, and games
* The lessons are written to accommodate for class sizes of 25-30 students, yet can be easily applied to smaller/larger groups.
3. Assessment
Assessment sheet with grading rationale:
Each skill element is clearly defined with a straightforward grading system. Each ability level is determined by the control of the ball and technical parts of the skill, for:
- dig
- set
- spike
- block
- movement
- gameplay
This pack is PERFECT for you if you are looking to build your practical knowledge and create an opportunity for your kids to play volleyball through FUN, CHALLENGING, REWARDING and tried and tested activities.
It's crammed full of content made by experienced volleyball coaches and elementary school teachers that can be used term after term, year after year, to develop your students' volleyball ability!
Make sure you also check out my NEW volleyball task cards pack here as well, complete with 23 printable station cards and demonstrational videos!
Online video 'how to teach volleyball' support
Click here to watch some online teaching videos for each of the skills
OTHER AWESOME GRADE 3-6 PE lessons
Make sure you also check out:
› PE Team Games pack - Complete with 21 thrilling games that your kids will love, developing not only their sporting skills but also their co-operation, teamwork and leadership skills.
› Basketball Unit pack - Coach-grade basketball lesson plans, skills, games, stations and more, your kids will love learning the fundamentals of basketball, whilst developing their teamwork, leadership and gross-motor skills.
› PE Skill Stations pack › 50 fun sport activities for pairs to develop their basketball, soccer, baseball, hockey, American football and other skills.
› Soccer lessons pack - Full with over 45 of the best soccer warm-up games, skills, drills and activities to turn the simple game into an engaging and exciting sport class.
› Fitness Circuits pack - 36 printable station cards (+ online video instructions) to cover the 6 components of fitness necessary to keep your students healthy and active: Core, flexibility & balance, stamina, leg strength, arm strength, and whole body exercise.
› Individual Equipment Challenges pack: 42 printable task cards for unique & specific activities to work through individually.
› Warming up & Stretching task cards: 41 warming up & stretching exercise cards
› Learn Math through Sport (Grade 3) - 5 integrative PE lessons that include the key math subjects - Complete with worksheets, score sheets, and 'how-to-play' videos.
• My NEW Youtube channel has weekly videos for simple ideas, drills + skills to show your students, click HERE to check it out!
Feel free to contact for any questions and further support at danny@primecoachingsport.com
Report this resource to TPT