Voyage to the Treasure! Writing Linear Equations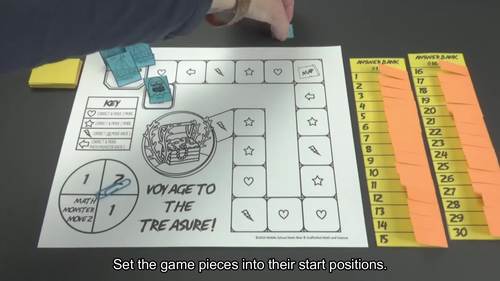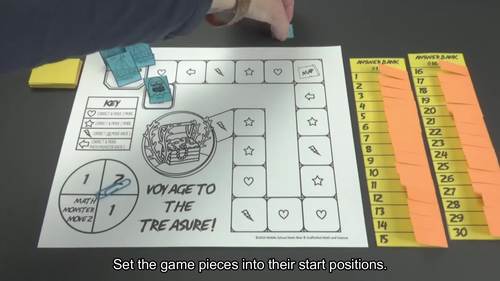 Created By
Scaffolded Math and Science
Also included in
This bundle contains a variety of engaging print and digital resources for teaching and differentiating linear equations. Converting Linear Equations Partner Scavenger Hunt - print and digitalConverting Linear Equations Digital Math Escape RoomGraphing Linear Equations Digital Math Escape RoomLinear
Product Description
Students work together in this collaborative math game to write linear equations and beat the board's Math Monster to the treasure!
This linear equations review game is a fun way to get students working with each other and helping each other out as they work through their math problems. In this game, students are on the same team, writing linear equations as they make their way to the treasure before the Math Monster.
In this game, students write linear equations given:
-2 coordinate points
-a coordinate point and the slope
-the slope and the y-intercept
game board and game pieces
directions for play
30 problem cards
answer bank*
optional student worksheets (not shown)
peer scoring rubric
*Students are in charge of checking their own answers in this game.
Student directions are included, allowing for this game to be assigned as independent, sub or review work.
See more Voyage to the Treasure! math games.
You may also like:
Report this Resource to TpT