What's Bugging You? Feature & Function Edition! Adapted Book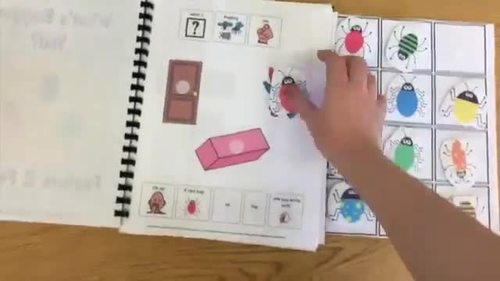 ;
What educators are saying
Love these books for targeting various skills - it makes it fun and interactive and the kids love it!
My students love the What's Bugging you books....I have purchased every single one and hope that more will be coming :) Thanks for creating something so engaging for our students.
Description
This is a super cute adapted work to repetitive reading, vocabulary, and identification of features and function. Each page follows a similar routine and is interactive. This book has 12 pages each with a different bug. Students put velcro bugs on each of the pages! Instructions of set up and all picture pieces are included!
This is one of my students' favorite books! The repetition of each page has helped some of my less verbal students engage in a reading activity! Feature and function is a hard concept to work on and this book targets it in a basic way!
Check out the other great books in this series:
What's Bugging You? Preposition Edition
What's Bugging You? Color Matching Edition
What's Bugging You? Shapes and Sizes Edition
What's Bugging You? an Adapted Book
Check out all of this resource:
for more resources, tips, and materials to help you help children with autism please visit The Autism Helper
PRINTING instruction: make sure to select "print entire image" or "scale to fit" in order to print the whole page.
Report this resource to TPT