Winter Writing Activities | Stop Motion Animation | Narrative Writing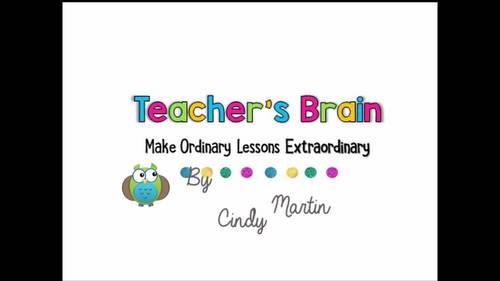 ;
What educators are saying
Great resource to help start animation with your students. The videos and storyboarding were very helpful:) My students had an amazing time and were extremely engaged with this activity!
So cool! Such a fun way to discover animation. Love the author study! Can't wait to try to flip book! Thanks for the helpful videos!!
Also included in
BLACK FRIDAY SPECIAL! Teaching during the winter months has never been easier with this discounted BUNDLE! Students will practice writing, learn about the winter holidays, stop motion animation and so much MORE.What's in this download:OVER 300 Printables of My Favorite Winter ResourcesWinter Directe

Price $26.40

Original Price $33.00

Save $6.60
Description
Need a FANTASTIC HOOK to help motivate your students to learn narrative creative writing skills? Use animation with a real-life Disney animator as an attention grabber to help your lessons explode your student's engagement level! There are over 3 weeks of winter writing lesson plans with action packed activities included.
What is in this download?
These activities can be used any time of the year even though the main animation is about a snowman. The focus is creative narrative writing through the integration of beginning animation concepts. Have your students learn about Chad Stewart, a Disney animator. Use his short animation to inspire your class to write creatively!
Pg. 1 Cover
Pg. 2 Standards
Pg. 3 Table of Contents
Pg. 4-5 Two Weeks of Suggested Lesson Plans (There is a 3rd week for animation.)
Pg. 6-11 Animator Spotlight, Interview and REPORT
Pg. 12 Brainstorming (snowman)
Pg. 13 Design a Book Cover
Pg. 14 – 15 Brainstorm words for the Animation Setting
Pg. 16 Transition Words
Pg. 17-22 Animation Sequencing Writing (with example)
Pg. 23- 30 Writing with a Creative Ending (Decorative Page Topper)
Pg. 31 Narrative Leads
Pg. 32 Descriptive Words
Pg. 33 Narrative Writing Choice Board
Pg. 34 Think about your character
Pg. 35-38 Narrative Story Elements (4 to choose from)
Pg. 39-42 Narrative Writing Paper (primary and intermediate lined)
Pg. 43- 46 Rubrics (teacher and student self-assessment)
Pg. 47-48 Certificates for GREAT Writers
Pg. 49-52 Winter Snow Picture Flip Book (sequencing and creative ending)
Pg. 53 LESSON PLAN (week 3 – FOCUS is on Animation)
Pg. 54-57 Make a Thaumatrope
Pg. 58-61 Make STOP MOTION with Play Dough (need a camera, phone or ipad)
Pg. 62 - 66 Animation Story Board (mini Flip Book) 2 types with directions
Pg. 67 – 69 Curl Animation
Pg. 70 Comic Strip Style (Fill in the thought bubbles)
Pg. 71 - 77 Draw a Snowman Step By Step with Writing Paper (primary and intermediate lined)
Pg. 78 Snowman Symmetry
Pg. 79 – 82 Writing Prompt (primary and intermediate lined)
Pg. 83 -86 Letter Writing (primary and intermediate lined)
Pg. 87 If my snowman came to life… Pennant
Pg. 88 Acrostic Poem about WINTER
Pg. 89- 90 Comprehension Passage and Questions (K-1 or 2-3rd)
Pg. 91-96 POSTERS
Pg. 97 Book Cover Example Photo
Pg. 98 Credits
Students will have links to the short animation to analyze prior to writing. There are links to the beginning animation activities for you to model as an example. There are examples of writing expectations, rubrics, posters, comprehension, ideas and so much more!
Copyright © 2019 Cindy Martin (Teacher's Brain)
All rights reserved by author.
How to get TPT credit to use on future purchases:
• Please go to your My Purchases page (you may need to login). Beside each purchase you'll see a Provide Feedback button. Simply click it and you will be taken to a page where you can give a quick rating and leave a short comment for the product. Each time you give feedback, TPT gives you feedback credits that you use to lower the cost of your future purchases. I value your feedback greatly as it helps me determine which products are most valuable for your classroom so I can create more for you. ☺
Be the first to know about my new discounts, freebies and product launches:
• Look for the green star next to my store logo and click it to become a follower. Voila! You will now receive email updates about this store.
☺ First 24 HOURS of new products over $1 are ½ off!
➤Follow my Teacher's Brain BLOG
Teaching Duration
1 month
Report this resource to TPT
Standards
to see state-specific standards (only available in the US).
Write narratives in which they recount two or more appropriately sequenced events, include some details regarding what happened, use temporal words to signal event order, and provide some sense of closure.
With guidance and support from adults, use a variety of digital tools to produce and publish writing, including in collaboration with peers.
Participate in shared research and writing projects (e.g., explore a number of "how-to" books on a given topic and use them to write a sequence of instructions).
Analyze the structure of texts, including how specific sentences, paragraphs, and larger portions of the text (e.g., a section, chapter, scene, or stanza) relate to each other and the whole.
Write arguments to support claims in an analysis of substantive topics or texts, using valid reasoning and relevant and sufficient evidence.