Women's History Month Activity: Collaborative Biography Project "Quilt" Design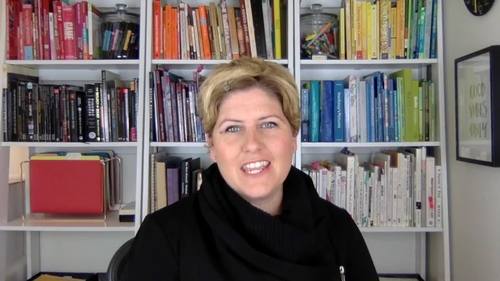 ;
What educators are saying
I love this format! Perfect for individual researches, and put together in the class it looks so good!
I love this resource! I love the fact that there are so many options for this project. I also love the fact that there are women to research that are not typically on any list to research.
Description
My Famous Faces® of Women's History "Quilt" project is the perfect whole-class activity to do during Women's History Month or any time of the year! It connects the individual with the group using hexagons that will tessellate to create a large "quilt" collaboration poster featuring 30 influential women. The final poster has a ton of "wow factor" when complete and I hope it will make a large impact on your students as they learn about these 30 influential people (see the complete list at the end of this description).
Quick Overview: Students will each work on 3 individual hexagons. One hexagon has a portrait of an influential woman, the other has this person's name written in a "stitch" font (to keep with the quilt theme) and the third piece will be a biography of this person. I have included two options—you can use the biographies I provide, or alternatively, your students can do the research on each of these people themselves. These options make this appropriate for any grade you teach.
Once each student completes and attaches their 3 hexagons together, the attached pieces will connect with the pieces from the rest of the class to make the overall "quilt" poster design. This activity provides a meaningful demonstration that our own individuality combines with others to make a greater whole.
Students will be amazed to see how their pieces all connect (tessellate) to make this "quilt" design - and they'll be proud to show their friends and family which pieces they worked on. Hopefully, you can hang the final poster in a place where other students and adults can come by and read the biographies of each of the 30 people featured on this quilt poster and enjoy the beauty of your hard work!
This project is fun for kids and easy for you as the teacher. I've done everything I can possibly do to make this a successful project - including a teaching video about what tessellations are.
OTHER TESSELLATION COLLABORATION PROJECTS:
You will find that this project is in with part 2 having two options.
Part 1: Students will color the 2 combined hexagons that have the portrait and name of the person they are assigned. There are 30 of these pages (sample in the preview).
Part 2A: Students will color the biography hexagons that I have already created with all of the biographical information included (see sample in the preview). There are 30 of these hexagons (2 people per page that you cut apart).
OR
Part 2B: Students will do their own research on the person they have been assigned and then transfer that information to one of the biography hexagon templates I have provided. There are 6 different designs, allowing you to use these with different age groups and so you can select a design you like.
I have designed this collaboration poster to look like a "quilt" that features the portraits, names, and biographies of 30 influential women. The final poster is approximately 40" x 58" (the exact size will depend on your printer settings and margin settings).
30 pages with portraits and names of influential women.
15 pages with biographies - 2 people per page for a total of 30 biographies. Or 6 blank biography hexagon designs where students can do their own research.
Hexagon pieces that say, "WOMEN'S HISTORY QUILT" along the top.
Pieces that say, "WE ARE ALL WOVEN TOGETHER."
A piece that says, "CREATED BY" where your students can sign all of their names to this piece and include it in the final poster.
Side pieces so you can finish off the poster to really look like a quilt.
Before you start this project you can show my TESSELLATION TEACHING VIDEO to your students. In this video, I give your students a basic introduction to tessellation (so you don't have to). I also explain to your students how this project works. Then you take it from there! Once you purchase this resource you'll be able to stream this video from YouTube.
Here is a complete list of the
Malala Yousafzai
Frida Kahlo
Rosie the Riveter
Amelia Earhart
Georgia O'Keeffe
Marie Curie
Anne Frank
Mother Teresa
Sally Ride
Helen Keller
Susan B. Anthony
Emily Dickinson
Rosa Parks
Ruby Bridges
Harriet Tubman
Katherine Johnson
Dorothy Vaughan
Sojourner Truth
Serena Williams
Sacagawea
Jane Goodall
Betsy Ross
Clara Barton
Sandra Day O'Connor
Eleanor Roosevelt
J.K. Rowling
Sonia Sotomayor
Ellen Ochoa
Maya Angelou
Sarah Breedlove
This project has a lot of room for creativity and almost endless options–I hope you and your students have a great time with it.
Please click the "Follow Me" button on this page to keep updated on all my new offerings!
Thank you for supporting my work and infusing your classroom with art!
Jenny K.
---
Let's Connect
---
Sign up HERE to join my mailing list and I'll send you my kindness coloring sheets as a 'thank you.' I love to spoil my e-mail subscribers by sending exclusive freebies, tips and tricks, as well as special announcements of sales–not to mention that after you join you'll get invited to my "Subscribers Library" of freebies.
---
TERMS OF USE:
The purchase of this product is for one license and is for PERSONAL USE ONLY.
©Copyright 2019 Art with Jenny K.® ALL RIGHTS RESERVED. Permission is granted to copy pages specifically designed for student or teacher use by the original purchaser or licensee. The reproduction of any part of this product is strictly prohibited. Copying any part of this product and/or placing it on the internet in any form (even a personal/classroom website) is strictly forbidden. Doing so is a violation of the Digital Millennium Copyright Act (DMCA).
---
If you like my work please help me keep the price low by purchasing additional licenses for any teacher you would like to share this lesson with. Extra licenses are discounted.
Report this resource to TPT