Word Sorts for Seesaw | Distance Learning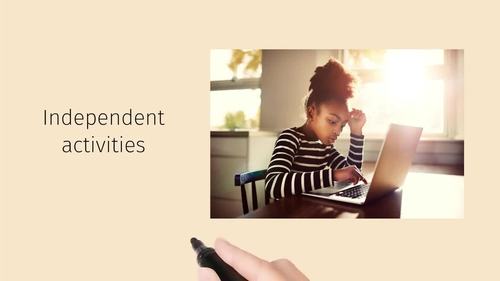 ;
Compatible with Digital Devices
The Teacher-Author has indicated that this resource can be used for device-based learning.
What educators are saying
This was a worth-while purchase! I use it weekly with my 2nd graders and assigning the activities through Seesaw couldn't be easier.
Description
Independent spelling activities for teachers who want to improve students' spelling skills. 83 word sorts in Seesaw are appropriate for 1st and 2nd graders. Use for distance learning or as a word work center. You can organize your spelling instruction for the whole year around these sorts and assessments.
Students sort word cards on a mat with categories and can record themselves reading the words.
**Easily accessible to students and parents - video examples for each sort teach the sounds
**Saves you time - copy the activities into your Seesaw account and assign to students
**Ensure mastery - more than one sort for each skill for multiple practice opportunities
**Differentiate - optional challenge words on most sorts
**Meet student needs - assessment included so you know what skills students need
**Uses research-based strategies - word sorting, practice with word families, explicit phonics instruction
Contents
-PDF with links to 83 word sorts. You will be prompted to make a copy into your own Seesaw account.
Bonus Material
-Video examples on every activity
-Spelling assessment, both a printable and Seesaw version with recorded words
-Student data sheets to plan next steps in spelling and monitor growth
-Teacher guide for using spelling assessment data
Related
Word Sorts (Printable Version)
Word Sorts for Google Classroom
Skills Covered - multiple sorts for each skill
-short vowels
-digraphs
-blends
-glued sounds (all, ell, ill, ull, ank, ink, unk, ang, ing, ong, ung)
-VCe patterns (a_e, i_e, o_e, u_e)
-R controlled vowels (ar, er, ir, or, ur)
-other long vowel patterns (ai, ay, ea, ee, igh, ie, oa, ow, ui, ew, oo)
-diphthongs (au/aw, oi/oy, ou/ow)
-other advanced patterns (silent letters, soft c/g, tion, etc.)
-syllable patterns
-affixes
**The resource is for personal and single classroom use only. For use with multiple classrooms, please purchase additional licenses at a reduced rate.
Report this resource to TPT
Standards
to see state-specific standards (only available in the US).
Know the spelling-sound correspondences for common consonant digraphs.
Know final -e and common vowel team conventions for representing long vowel sounds.
Know spelling-sound correspondences for additional common vowel teams.
Identify words with inconsistent but common spelling-sound correspondences.
Use conventional spelling for words with common spelling patterns and for frequently occurring irregular words.