Wordless Picture Book- Narrative Based Language Intervention Unit Speech Therapy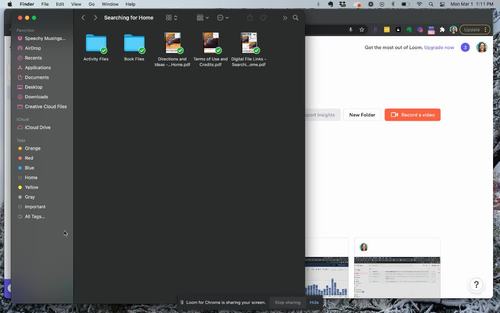 ;
Compatible with Digital Devices
The Teacher-Author has indicated that this resource can be used for device-based learning.
Also included in
This story grammar and narrative bundle includes my favorite resources for targeting these important skills in your speech therapy sessions! Save over 20% by purchasing the bundle!Please download the previews of each file prior to purchase to make sure it will work for you and your specific caseload

Price $60.00

Original Price $77.00

Save $17.00

Save over 30% on this high-quality, research supported bundle of speech therapy materials! This bundle includes my favorite go-to resources for the school based speech therapy setting including materials for phonology, articulation, language, phonological awareness, narratives, and much, much more!P

Price $110.00

Original Price $160.00

Save $50.00
Description
Searching for Home is an original wordless picture book created specifically with SLPs in mind! Easily target everything from character description to story comprehension, from core vocabulary to tier 2 vocabulary words, and from simple sentence formulation to sentence combining using JUST ONE BOOK!
My story, Searching for Home, was originally written to be wordless, however it also includes 3 levels of text so it can be adapted for a wide variety of students.
After purchasing this resource, you will receive printable color AND outline versions of the book so you can print it again and again (or even share it directly with families!). You'll also receive the book in completely digital formats so you don't even need to print!
There's also 25+ printable and digital activities included that will make planning your therapy sessions around this book quick and easy. Most of the activities included are also available in both color and outlines versions as well.
In addition, I've included an informal narrative assessment, a core vocabulary board with related fringe, and of visuals!
The story includes salient story grammar elements and story structure. It can be easily adapted to be longer or shorter – you can tell the complete story in as few as 6 picture scenes.
Here's the specifics of what is included:
Both color and outline versions of the story
3 levels of text + wordless version
AAC version of book with 1 symbol highlighted per page
Printable mini cards for sequencing and retell
An informal narrative assessment checklist
Flashcards/images of items from the story
Text and picture matching activity (match the story picture scenes to the text)
Low-tech AAC board with core vocabulary + outer space fringe (includes all targeted words in the AAC version of the storybook)
Core vocabulary handouts (big, turn, up, look)
Basic concept visuals and sorting pages (big, round, hot, far)
Character description worksheets
Compare and contrast activities
Dot pages (for a simple, book-themed reinforcer activity)
Feelings worksheets (with illustrations directly from the story!)
K/W/L chart for outer space
One Sheet Language Lessons based on the book!
Sentence combining worksheets
Sentence formulation for storytelling – Cut and glue visual icons to create simple sentences to tell the story!
Speech sound targets (sorted by sound!) from the story
Story comprehension worksheets
Story retell visuals
Suffix visuals and worksheets (targeting -y: stormy, rocky, rainy)
Synonym and antonym worksheets
Vocabulary worksheets – two levels! (frigid, launch, locate, return, round, search, environment, hostile)
WH question activities
Writing worksheets – write your own version of the story!
Digital, Click-Through Storybook
Boom Card™️ Story Files (all 3 levels of text plus an editable, wordless version)
Boom Card™️ Activities – 4 language activities plus 1 simple reinforcer
Google Slides™️ Wordless Picture Book with editable text boxes
All printable files (in the list above) contain editable text boxes so they can easily be filled out on a computer!
To get a full video tour of what you'll receive after purchase, and to see examples of the files and activities included, click here.
Please download the preview file and check out the video tour to get a good feel for what is included prior to purchase!
And check out my blog post here to learn about how and why I use narrative-based language intervention in my therapy room!
__________________________________________
Here's some reasons why other SLPs have loved this resource:
♥ "I LOVE this resource. It is so engaging, my students adore the story and all the activities keep them motivated as well. Also, for me, I am in love with having everything I need for the story all in 1 place. Most of the time I am jumping around between activities and companions that don't necessarily completely align with the book." - Jaclyn C.
♥ "I was hesitant to spend the money on this resource because it's just one story. SO GLAD I DID! So many activities AND three levels of the story! I've used this for 3 weeks and going now. It's SO great and all my kids love the story! I'm blown away with just how much I've been able to use this resource. I printed them all in color (thanks, Instant Ink!) and put alllll the materials in binders. I've filled two binders. The price is a steal. I highly, highly recommend it for all SLPs!" - Lauren V.
♥ "I've bought almost all of your products and I have NEVER been disappointed. The quality is spectacular and I absolutely love the variety of activities included. Thank you so much for also included digital options. I was so excited (even a little overwhelmed!! - in a good way) when I saw how many activities were included. I am a forever-customer!" - SpeakEazySLP
__________________________________________
And just one last little note, the page count in the product description (~450 pages) is a TOTAL page count. Many of the pages are similar and duplicated (different levels of the picture book, color vs outline versions of pages, etc...).
If you have any questions about this packet, please reach out to team Speechy Musings at help@speechymusings.com and someone will get back to you as soon as possible.
☟ Let's stay in touch! Sign up for my email newsletter and follow me on social media to hear about freebies, new product releases, and helpful ideas for your therapy room! ☟
Sign up for my email newsletter! • Join my Facebook group! • Follow me on Instagram and Facebook!
Report this resource to TPT