Words Their Way Automatic Inventory Marking Spreadsheet - International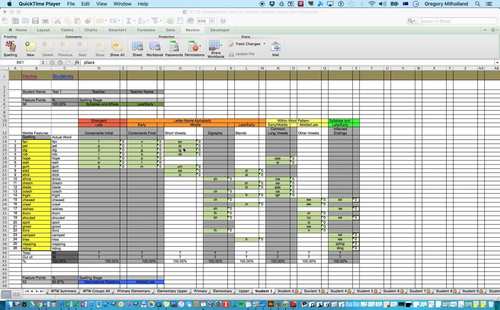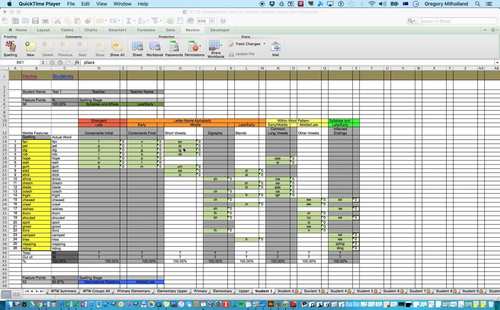 Created By
The Clinical Teacher
File Type
Unknown Format
(
5 MB
|
N/A
)
Product Description
Product Description
AUTOMATIC MARKING WTW INVENTORY!
This includes all three tests!
Introduction to the tool: https://youtu.be/OfOp00ZrYrY
AUTOMATIC MARKING WTW INVENTORY!
This includes all three tests!
This is an assessment marking tool for the words their way spelling inventory. Instead of having to manually work through each of your students, I have created a way to auto correct students work, mark incorrect/correct features, and automatically process which group students fall into. This is done by just typing in student words, or if you have students use the digital test sheet, you can just copy and paste!
Beyond the automatic marking, you are also able to access the collated data, select and sort students into groups, find areas of high need for each student and then mark what sorts you are assigning and when.
This is an exceptional tool to help you in working through words their way.
***You DO need to own the W T W books. . This is a resource. It does not include the actual sorts that students cut up.***
This does not give you the sorts, or help you with the actual instruction. It will however help you speed up the marking process, get better data to assess student need, and better track student progress.
Inside you will have access to the International assessment. Please access my other products to get the free student digital test file. If you have students take the test on this file you can just copy and paste directly into the spreadsheet. Available also is the US version. The international assessment (accepts the British "our" and "ise" and US "or" and "ise").
Here is a list of my videos:
Introduction to the tool: https://youtu.be/OfOp00ZrYrY
Here is a link to the detailed video describing how to use this tool: https://www.youtube.com/watch?v=aPt3e7R9PGc
Link to a comparison between the detailed marking tool and the single test tools (upper only, elementary only, primary only):
https://youtu.be/dX6MrC_Zdgk
Primary Only Marking Tool Video:
https://www.youtube.com/watch?v=twmi3BunynM
Elementary Only Marking Tool Video:
https://youtu.be/HtnJmMhgaTo
Upper Only Marking Tool Video:
https://youtu.be/WGXsxt0WgPU
Report this Resource to TpT