World War 2 Unit: PPTs, Worksheets, Guided Notes, Test + Distance Learning (WW2)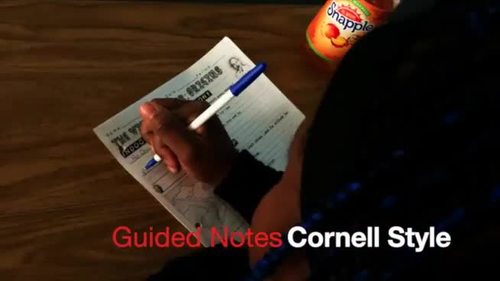 ;
9

th

- 12

th
,
Adult Education
,
Homeschool
Zip

Google Apps™
Includes Google Apps™
The Teacher-Author indicated this resource includes assets from Google Workspace (e.g. docs, slides, etc.).
Also included in
American History Curriculum Bundle Semester 2 has 13 complete U.S. History Units, 3 PowerPoints and additional products, with more to come. Units include warmups, PowerPoint lectures, informational or primary source text readings, guided practice worksheets, projects, activities, video/video guides,

Price $200.00

Original Price $388.65

Save $188.65
Description
Includes World War 2 PowerPoints, primary source readings, maps, and a poster activity, crossword puzzle review, Kahoot! review game and editable assessment, all bound together with daily lesson plans. Just copy and paste to your lesson plans. Each lesson begins with a warm-up, and continues with PowerPoint notes, primary source document reading or map activity and an exit ticket.
WWII PowerPoint notes include lecture notes to guide you through the presentation. I have used these lessons with Honors and regular students. WW2 PowerPoints also include youtube links to short videos and
** Now includes versions of worksheets AND versions of PowerPoint lectures for distance learning.
** Also includes versions of student guided notes
:
- Rise of Dictators
- Neutrality Acts & the Lend-Lease Acts
- Attack on Pearl Harbor
- Home Front
- Office of Price Admin, Office of War info, women during the war
- America Joins the War
- North Africa, Italy, D-Day, Battle of the Bulge
- Yalta Conference
- War in the Pacific
- Manhattan Project and the Atomic Bomb
- Hiroshima & Nagasaki
- Social Impact on Minority Americans
- Japanese Internment Camps
- Holocaust
:
• Daily Lesson Plans - Copy/Paste into yours!
• Warmups and Exit Ticket PowerPoints + Google Slides version for distance learning
• Seven World War II PowerPoints with video links + Google Slides of PowerPoints
• Student Guided Notes for PowerPoint lectures + Google Apps versions
• Treaty of Versailles Political Cartoon Analysis + Google Apps version for distance learning
• Japanese American Internment Informational Text Analysis + Google Apps version
• World War II Poster Analysis and Activity + Google Apps version for distance learning
• Atomic Bomb Primary Source Exercise + Google Apps version for distance learning
• D-Day Secret File Primary Source Activity + Google Apps version for distance learning
• Pacific Rim Map Exercise
• World War II Crossword Puzzle Review + PDF without key for distance learning
• Kahoot! Online Review Game: Students use their phones! + directions for distance learning
• Editable
• Plus Extras!
Next Stop:
! "☆ Follow" me to be the first to know about new products and free stuff. Find me on Pinterest! And follow me on Teaching Psychology on Facebook, Teaching History on Facebook and now on Instagram!
File under:
World War 2
World War 2 Unit
Google Classroom
World War 2 Bundled
World War 2 Lesson Plans
World War II lesson plans
WWII Lesson Plans
World War II Bundled
World War II USA
World War II Homefront
World War Two
World War II Lesson Plans
World War II Unit
World War 2 Unit
Report this resource to TPT