Writing Number Words Chart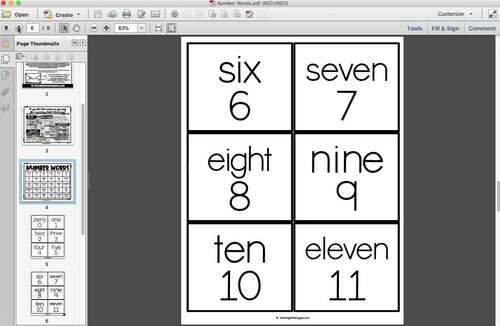 ;
Description
Looking for a reliable reference guide to help your students write numbers in word form? The Writing Number Words Chart is exactly what you need! This simple and clear single-page printable chart provides an effective way for students to reference the word form of numbers. With no distracting graphics or clutter, it's easy to read and perfect for displaying on a wall or in student notebooks.
In addition to the poster, this product also includes number word cards with the word form of the same numbers found on the chart. These versatile cards are ideal for use as display pieces or even flashcards, and they provide an excellent resource for helping students memorize the spelling of number words.
The Writing Number Words Chart is suitable for students of all ages and is particularly useful for English Language Learners who may be unfamiliar with number words in English. This essential resource is perfect for any classroom looking to improve their students' number writing skills.
Whether you're teaching basic math concepts or advanced algebraic equations, the Writing Number Words Chart is a must-have tool for any teacher. So why wait? Add it to your classroom today and watch your students' writing skills improve!
Includes spelling words for number word form: zero, one, two, three, four, five, six, seven, eight, nine, ten, eleven, twelve, thirteen, fourteen, fifteen, sixteen, seventeen, eighteen, nineteen, twenty, thirty, forty, fifty, sixty, seventy, eighty, ninety, hundred, thousand
All rights reserved © Jen Lium | Teaching in the Tongass
Report this resource to TPT