Yayoi Kusama Pumpkin Project for Younger Artists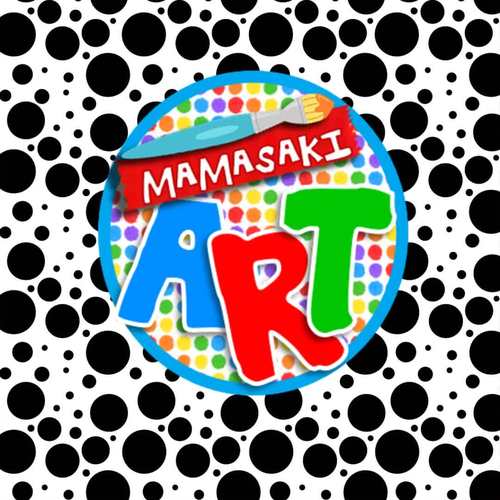 ;
Description
Introduce your younger students to artist Yayoi Kusama with this Yayoi Kusama Lesson and Project! This lesson comes with a SCRIPTED POWERPOINT (over 70 slides), VISUAL STEP-BY-STEP PROJECT INSTRUCTIONS, LESSON PLANS, ACTIVITIES, ASSESSMENTS, and MUCH MORE! Your younger students will love painting a pumpkin in the style of KUSAMA. The work is done for you! Be sure to check out the preview to see examples!
Are you looking for the Yayoi Kusama PowerPoint WITHOUT the project? Check out the Yayoi Kusama- Art History for Younger Artists Scripted PowerPoint!
The Scripted Yayoi Kusama PowerPoint is simple and easy for younger artists (K-2) to understand. It includes visual step-by-step project instructions for each step of the project. The Yayoi Kusama PowerPoint is filled with images of Yayoi Kusama's art. With scripted discussion questions, students will stay engaged throughout the presentation. The included video links will help make learning fun! The Yayoi Kusama PowerPoint makes planning and setting up a breeze by dividing the lesson into four days. The easy to read font and clear images make this Yayoi Kusama PowerPoint easy to teach. An included index and home button make this PowerPoint easy to navigate. A closure/review section at the end of day one will help you assess your student's learning.
ALSO INCLUDED
⚫ Printable Lesson Plan for Each Grade Level
(Medium, Skills, Vocabulary, National Standards, Objective/I Can Statement, Procedures, Assessment, Early Finisher, Differentiation, Materials)
⚫ Printable Materials List (visual setup instructions included)
⚫ Printable Project Instructions (also in PowerPoint)
⚫ Printable Art Tags for Student Work
⚫ Printable Kusama Style Bulletin Board Letters
⚫ Printable Early Finisher Activities
⚫ Printable Vocabulary/Word Wall Cards (5 1/2 X 4 inches)
⚫ Printable National Standards Posters (8 1/2 x 11 inches)
⚫ Printable Objective / I Can Posters (8 1/2 x 11 inches)
⚫ Printable Project Rubric
⚫ Printable Self Reflection Cards with Coordinating PowerPoint Slide
⚫ Extra Blank Slides (to add your own content) Monet
⚫ Binder Cover and Spine
* The Yayoi Kusama PowerPoint is divided into four days based on 45min class times. The pacing of the lesson will vary based on your class time, teaching pace, setup, and cleanup time.
* This product in non-editable. If you are hoping to edit the text or want to copy the clip art, please do not purchase this product. For security purposes, the images have all been flattened. Since this product is labeled as NOT EDITABLE at time of purchase, please do not leave feedback based on your inability to edit this resource.
* This resource is designed to be simple and easily understood by K-2 artists. The vocabulary and amount of information have been simplified for the intended grade level.
*Print sizes may vary due to printer settings.
12X12 Card stock or heavy construction paper for background
Circle Sponge Brushes (various sizes)
Tempera Paint
Paintbrushes
Glue
2 1/2 X 2 1/2 inch construction paper or card stock squares for the stem
pipe cleaners
Check out this CLAUDE MONET Project for Younger Artists!
☆☆☆☆☆☆☆☆☆☆☆☆☆☆☆☆☆☆☆☆☆☆☆☆☆☆☆☆☆☆☆☆☆☆☆☆☆☆☆☆☆☆☆☆
WANT TPT STORE CREDIT TO GET MORE AMAZING RESOURCES? Here's HOW! Go to the "My Purchases" page. Use the provide feedback icon under any item you downloaded. Click it and you will be able to leave a short comment and rating. Each time you provide feedback, TPT gives you credits that you may use to lower the cost of any future purchases. It's that easy! I would love and appreciate your feedback! ☆☆☆☆☆☆☆☆☆☆☆☆☆☆☆☆☆☆☆☆☆☆☆☆☆☆☆☆☆☆☆☆☆☆☆☆☆☆☆☆☆☆☆☆
Follow Mamasaki on FACEBOOK for updates on FREE Products!
Follow Mamasaki's Website: https://mamasakiteacher.com/
Report this resource to TPT