You Are an Incredible Kid printable pack for Back to School / End of Year / more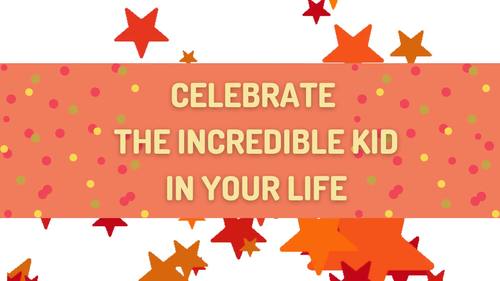 ;
Also included in
The Who is? Bundle includes the 5 following resources:All About My Mom Questionnaire and Dad & Me CouponsAll About My Dad Questionnaire and Dad & Me CouponsAll About My Grandparent Interview Cards"Who God Says I Am" Bible Affirmation CardsYou Are an Incredible Kid Printable PackAll About My

Price $4.80

Original Price $6.00

Save $1.20
Description
You Are an Incredible Kid is the perfect printable pack to celebrate the kids in your life!
Perfect for birthdays, first day of school, last day of school, Valentine's Day, or any day of the year you want to show love to your child or student!
You get 5 special pages.
The first page contains six "You Are" Hearts. Cut out the hearts and write the reason you think your kid is INCREDIBLE! Stick them on your child's bedroom door, in their lunch box, in a suitcase before summer camp, etc.
Next comes two pages of coupons. The first is ready-made. The second page is blank so you or your child can write your own.
Here are the ready-made coupons:
Family Activity of Choice
Movie of Choice
Lunch or Dinner of Choice
Chore Exemption of Choice
Treat of Choice
Picnic (indoor or outdoor)
Game of Choice
Book of Choice
Click here to follow me and be notified of new products and sales!
On the next page, there are 4 bookmarks. They say
I Can Make a Difference!
I Am Loved!
Kindness Begins with Me!
World Changer
There is space on these for you to add an additional message to your child.
Finally, there is a certificate for the incredible child!
Be sure to see the Free Preview and Preview Video up above.
Related Products
• "Who God Says I Am" Bible Affirmation Cards
• 31-Day Prayer Calendar and Journal Page
• 50 Fun Screen-Free Activities for Teens Checklist
• Emoji Themed Cleaning Checklists and Label Tags to help kids get organized
• Bible Verses to Pray Over Your Husband
To see Gena's online music course site, click here.
To go to Gena's Music in Our Homeschool website, click here.
To see Gena's I Choose Joy! website, click here.
Report this resource to TPT