b d p q Letter Reversal Worksheet Activities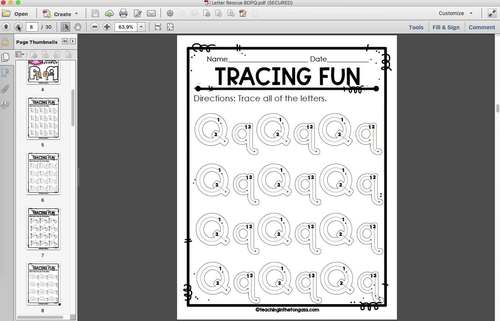 ;
What educators are saying
This is a great resource to use with students struggling with letter reversals. The students enjoy the different activities. Very easy to use, just print and go.
I've been looking for something similar to this for a while and that it was a free download is even better! Thank you!
Description
Letter Reversal Activities b d p q are perfect for helping kids differentiate, identify and write b, d, p and q. With a little bit of practice, students will be able to read and write the correct letter formation.
Visual Posters (b/d "bed" and p/q "pink queen")
Tracing (one page per letter Bb, Dd, Pp, Qq)
Handwriting (one page all letters)
Letter Boxes (one page all letters, write the letters in the boxes)
Highlighting (one page per letter, highlight the correct lowercase letter)
Lines (draw lines to the correct bigger letter)
Mazes (find and color the letter to find the way home)
Beginning Sounds (write the letter for the beginning of each word)
Matching (cut and paste the correct letter on the table, b/d and p/q)
Related Products
⭐ Push Pin Art Pokey Pin Activities Fine Motor Skill Activities
⭐ Printable Letter Tiles Word Building Mat with EDITABLE Letters
⭐ Math Activities & Literacy Centers Morning Work ALL YEAR Bundle
©Teaching in the Tongass
Report this resource to TPT