TEACHING EXPERIENCE
Math Ambassadors is my signature resource in my quest to have students become independent learners and to have kids excited, enthused, and engaged in the classroom. Students teaching students in a "Think Out Loud" presentation is one of the most valuable tools I use.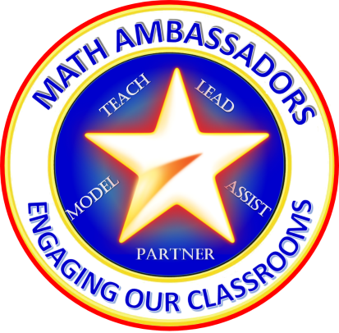 I have taught K-6 in public schools and have supervised homeschoolers through high school level. I love kids of all ages and have worked with teachers at all grade levels. Visit Class Around The Corner's profile on Pinterest.
MY TEACHING STYLE
I enjoy being a facilitator of learning, interacting through whole-class discussion, small group and paired learning. I like the idea of Gradual Release of Responsibility--helping kids move from direct instruction to discussion and clarity of thinking, and then to independent learning.
HONORS/AWARDS/SHINING TEACHER MOMENT
Teacher of the Year 2008, Triangle Elementary, Mt. Dora Florida; Teacher of the Year 2011, Seminole Springs Elementary, Eustis FL
MY OWN EDUCATIONAL HISTORY
Bachelor of Science Degree in Education, Mankato State University; Master of Science Degree in Education: Curriculum and Instruction, Drake University; Reading Endorsement; ESOL Endorsement; ESE Endorsement
ADDITIONAL BIOGRAPHICAL INFORMATION
If you like the products in our store, make sure to FOLLOW US by clicking the STAR at the top of my home page.
GRADES
Kindergarten, 1st, 2nd, 3rd, 4th, 5th, 6th, 7th, 8th, 9th, 10th, 11th, 12th, Higher Education, Adult Education, Homeschool, Staff, Not Grade Specific
SUBJECTS
English Language Arts, Balanced Literacy, Spelling, Vocabulary, Specialty, Math, Applied Math, Basic Operations, Geometry, Graphing, Measurement, Numbers, Order of Operations, Arts & Music, Drama, Math Test Prep, Life Skills, Gifted and Talented, Critical Thinking, For All Subject Areas, Literature, Classroom Management, Professional Development, Character Education, Word Problems, Problem Solving, Writing, Oral Communication, Reading Strategies, Holidays/Seasonal, Mental Math, Decimals, Place Value, Products For TpT Sellers, Tools for Common Core, For All Subjects, Informational Text, End of Year