TEACHING EXPERIENCE
I have over 20 years of experience teaching middle and high school. I currently teach world history, psychology, and sociology and have taught U.S. history at the high school level. I have taught English/language arts at both the middle and high school levels. In pursuit of my specialist degree, I conducted field research on generative grammar. I have created many units and activities for history, sociology, composition, grammar, and literature that are aligned to the Georgia Performance Standards; however, upon request, I am happy to edit activities to suit individual needs.
MY TEACHING STYLE
I manage a standards-based classroom that is highly structured and routine driven. With that basis, I plan from a "whatever works" strategy that is student-focused, creative, and, above all, engaging. I endeavor to nurture a safe and collaborative atmosphere.
HONORS/AWARDS/SHINING TEACHER MOMENT
The letters and visits I get from former students. My biggest ever honor is when they come back and say, "I majored in sociology because of your class." Wow.
MY OWN EDUCATIONAL HISTORY
2005, ED.S. in Educational Leadership, Samford University 2002, M.ED. in English Education, Georgia State University 2000, B.A. in history and English, Georgia State University
ADDITIONAL BIOGRAPHICAL INFORMATION
My husband and I have been married for 15 years and are both educators. We have subjected our ten-year-old son to endless documentaries and trips to museums and libraries for which, we hope, he will someday be grateful. I read and write fiction whenever I can.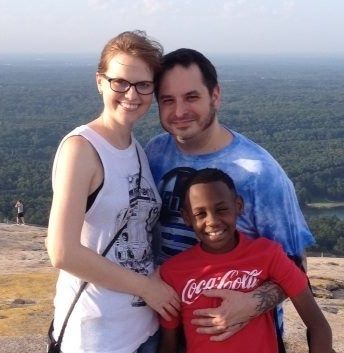 Connect with me! My Blog Facebook Pinterest Twitter email: leah@leahcleary.com