TEACHING EXPERIENCE
Mr. Elementary is actually a husband and wife team brought to you by Jace and Amy Widmer. We're two elementary teachers from the Pacific Northwest who love family, teaching and travel.
About Jace After receiving a degree in elementary education I jumped right into the classroom where I've taught 4th and 5th grade for the last 9 years. Finding ways to help my ELL students understand content became a passion of mine that you'll see come out in many of our resources. In 2013 I took a break as a classroom teacher to pursue my passion for creating educational resources. Outside of work my hobbies evolve around all things water including: surfing, SUPing, fishing and swimming.
About Amy
I also earned a degree in elementary education and spent my first year as a Kindergarten teacher. After that, I spent the next 9 years teaching 2nd and 5th grade starting in the regular classroom and eventually transitioning to a bilingual English/Spanish classroom. I had a very difficult time finding teaching materials in Spanish and ended up translating many resources myself. After the birth of our son I decided to be a "work-at-home mom," partnering with Jace to create teaching materials and translate the ones we'd made into Spanish. Activities I love include hiking, Zumba, and travel.
MY TEACHING STYLE
Boost comprehension. Build confidence. This is the motto we've adopted which reflects our teaching styles. To boost comprehension we focus on sheltered instruction, which means delivering grade level content in a manner that is accessible to all learners. We keep this in mind with each resource we create.
HONORS/AWARDS/SHINING TEACHER MOMENT
Yet to be added
MY OWN EDUCATIONAL HISTORY
Jace and Amy both have:
Bachelor's Degree: Elementary Education
Master's Degree: Curriculum and Instruction
Endorsements: Early Childhood Education and ESOL (English for Speakers of Other Languages)
Other Certifications: GLAD (Guided Language Acquisition Design)
ADDITIONAL BIOGRAPHICAL INFORMATION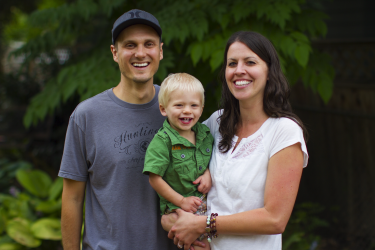 Ways to Connect
Blog: www.mrelementary.com
Trading Card Website: www.teachingwithtradingcards.com
GRADES
PreK, Kindergarten, 1st, 2nd, 3rd, 4th, 5th, 6th, 7th, 8th, 9th, 10th, 11th, 12th, Homeschool, Not Grade Specific
SUBJECTS
English Language Arts, Balanced Literacy, Creative Writing, Writing-Expository, Reading, Grammar, Spelling, Vocabulary, Specialty, Math, Basic Operations, Fractions, Geometry, Graphing, Measurement, Numbers, Science, Anatomy, Astronomy, Basic Principles, Biology, Chemistry, Earth Sciences, Environment, Other (Science), Social Studies - History, Ancient History, Civics, Government, Native Americans, U.S. History, European History, World History, World Language, French, Spanish, German, Japanese, Chinese, Russian, Arts & Music, Visual Arts, Graphic Arts, Special Education, EFL - ESL - ELD, Health, ELA Test Prep, Math Test Prep, Geography, Critical Thinking, For All Subject Areas, Literature, Classroom Management, Business, School Counseling, Economics , Character Education, Word Problems, Study Skills, General Science, Physical Science, Short Stories, Writing, Reading Strategies, Holidays/Seasonal, Back to School, Poetry, Valentine's Day, Martin Luther King Day, Presidents' Day, Black History Month, Spring, Place Value, Tools for Common Core, Earth Day, For All Subjects, Informational Text, Test Preparation, Early Intervention, Engineering, Phonics