Articulation Speech Therapy Homework: Pocket Sized /R/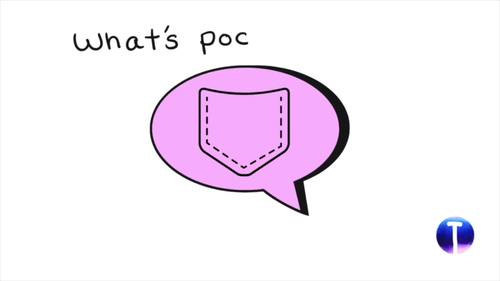 ;
What educators are saying
I've used this with my older students. They like the fact that it is small and can fit into a pocket. It's a great tool for practice and carry over.
Also included in
In this bundle you will get 6 different articulation pocket sized homework sets, for a total of 144 homework sheets:1. Cluster + Syllable Reduction2. /CH/ + /SH/3. /L/4. /R/5. /S/ + /Z/6. /TH/Use these homework sheets to get your students practicing their speech skills when you aren't around.Feature

Price $26.50

Original Price $30.00

Save $3.50
Description
Use these homework sheets to get your students practicing their speech skills when you aren't around.
Features
Assign 24 different /R/ homework sheets: covering initial, medial, final, and blends.
Send home the included parent letter, explaining the homework program.
Use the included data sheet for therapy notes and keeping track of speech homework you've assigned.
About the data sheet
Type goals and student information into the form fields.
Print it out and track data on goals and homework assigned.
Download the data sheet separately here if you prefer to have a file containing the data sheet by itself. That way, you can save a copy for each student, with his or her info typed into the fields. Then when you add new goals, all you have to do is update the goals section and reprint the data sheet.
How to use Tween Speech Therapy's Pocket Sized Homework program:
1.  Send home the parent letter (included).
2. Write the child's name on the pocket sized homework sheet (included) and send it home. Make a quick note on your therapy notes template (included).
3. Put the completed homework sheets in a bucket or bag, and hold a raffle drawing (with prizes) once or twice a week, using the homework itself as the raffle ticket.
What makes this homework different?
It fits into any child's pocket. This means it's discreet for adolescent students. It also means it won't get left at school, in the child's desk.
The directions are clear. The instructions are already written on each homework sheet, saving you time. The included parent letter explains who, what, when, where, and why.
Students will want to do it. They will want to have their names in the raffle drawing. The prizes can be anything you want.
The program is easy to use. The included therapy notes template is all that you need to keep track of what you assigned, so you can avoid repeating the same assignment. You don't need to worry about assigning the sheets in order.
It's accessible without being babyish. Each sheet includes the target sound with a variety of words that have different vowel sounds and syllable lengths. Pictures that are appropriate for all ages of students are included, to aid in decoding. That way, the students can focus more energy on articulation.
Like saving money? These homework sheets are designed to be printed on a black and white printer.
Learn about how I promote carryover with my students, using pocket sized speech therapy homework.
Watch a video about pocket sized speech therapy homework.
Please Note: Intentional effort was made to incorporate a variety of vowel sounds on each homework sheet. In other words, the vocalic /r/ homework sheets all contain a mix of different vowel + /r/ combinations (such as "-air", "-ear", etc.). I did this because I wanted my students to practice different vocalic /r/ positions.
Question: What if a student can't say all of the vocalic /r/ sounds yet, and I just want them to practice "-er" words?
Answer: I have added 6 "blank" sheets at the end, for you to customize by writing your own /r/ words. These are great for when you only want your students to practice a specific /r/ type, such as words that end in "-er". Download the preview to see my entire product, including the customizable sheets, before purchasing.
Follow me by clicking here or on the green star located at the top of the page, near where it says Tween Speech Therapy. I will keep followers updated as I add materials.
Please feel free to ask questions. You can also read about speech therapy homework on my website, TweenSpeechTherapy.com
Check these out too!
About the Author:
Amanda Dugan, MS, CCC-SLP is an ASHA certified speech-language pathologist. She works full-time as a school SLP in North Carolina. Amanda has experience serving as Lead SLP and has spent more than 10 years molding young minds. She's provided speech therapy to all ages of children, from toddlers to teens, and especially enjoys "tweens". Amanda is the creator of the blog Tween Speech Therapy. You can subscribe to her email newsletter by clicking here.
Answer Key
Does not apply
Report this resource to TPT