Common Core Standards Checklist - First Grade ELA & Math Bundle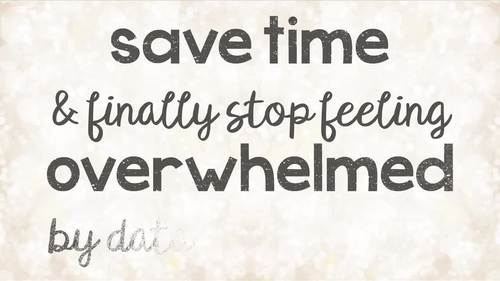 ;
Products in this Bundle (2)
Also included in
Common Core Checklist Bundle: Grade K-5Included in this Common Core Checklist is an editable Excel spreadsheet and two editable, printable Word documents. The Excel and Word documents contain the same Common Core checklist content, in two different formats. Use one or both, whatever you prefer!Th

Price $62.33

Original Price $77.88

Save $15.55
Description
Common Core Checklist - First Grade
Included in this Common Core Checklist is an editable Excel spreadsheet and two editable, printable Word documents. The Excel and Word documents contain the same Common Core checklist content, in two different formats. Use one or both, whatever you prefer!
The one Common Core resource you need to keep you organized all year long! Save yourself tons of precious time and keep all your data in ONE PLACE!
The standards are listed exactly as written in the Common Core. I've also provided a second version where the Common Core standards are broken down into specific skills and/ or concept. Everything is easily editable, and the Word documents are easily printable.
This product contains:
1. two Editable Excel spreadsheets:
-separate sheet for each strand
-12 sheets for ELA
-10 sheets for math
-color-coded for better organization
-both "as is" and broken down versions in each spreadsheet- just use the tabs at the bottom
2. Editable, printable Word documents:
-17 total pages for ELA
-10 total pages for math
-black and white for easy printing
-one version with the standards "as is"
-one RTI version with the standards broken down into specific skills
3. "Quick Print" versions:
-one in PDF- just print, write in your students' names, and go!
-one in PowerPoint- type your students' names first, then print and go!
-the PowerPoint version has directions (for the technology challenged!)
-3 pages of each: Reading, ELA, and Math
-you get both ELA and Math versions for your grade
-a space for every standard- on just 3 printable pages
Use this Common Core Checklist for:
-curriculum mapping/ long-term planning
-planning for RTI
-tracking which standards you've taught
-record grades, notes, or dates
-planning for differentiation
-write IEP goals
-tracking student progress and mastery
-add to your teacher binder or assessment binder
-add your own state or district standards
-plan and track reteaching and enrichment
-print and use as a reference
-track individual student and whole class data
-progress reports/ report cards
-evidence of Tier 1 interventions for RTI
-add to student folders or portfolios
-quick references for paraprofessionals/ classroom aides/ volunteers
-anything else you can think of!! It's completely editable in both Word and Excel!!
***************************************************************************
Common Core Checklists for other grades:
K-5 Common Core Checklist Bundle
Kindergarten Common Core Checklist
Second Grade Common Core Checklist
Third Grade Common Core Checklist
Fourth Grade Common Core Checklist
Fifth Grade Common Core Checklist
Sixth Grade Common Core Checklist
Seventh Grade Common Core Checklist
Eighth Grade Common Core Checklist
***************************************************************************
Christine Cadalzo
Copyright 2012-2023
All Rights Reserved.
Teaching Duration
Lifelong tool
Report this resource to TPT
Standards
to see state-specific standards (only available in the US).
Order three objects by length; compare the lengths of two objects indirectly by using a third object.
Express the length of an object as a whole number of length units, by laying multiple copies of a shorter object (the length unit) end to end; understand that the length measurement of an object is the number of same-size length units that span it with no gaps or overlaps.
Tell and write time in hours and half-hours using analog and digital clocks.
Organize, represent, and interpret data with up to three categories; ask and answer questions about the total number of data points, how many in each category, and how many more or less are in one category than in another.
Count to 120, starting at any number less than 120. In this range, read and write numerals and represent a number of objects with a written numeral.