Earth Science Interactive Notebooks | Earth Science Distance Learning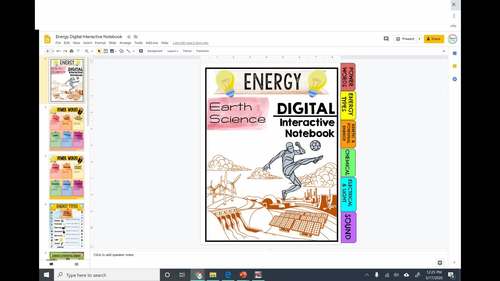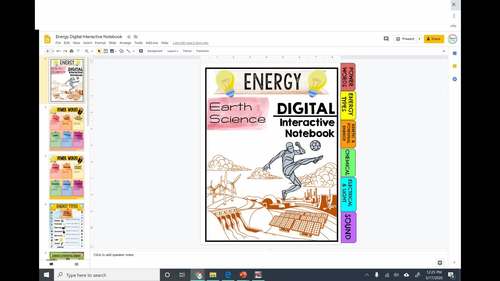 Created By
StudentSavvy
Products in this Bundle (11)
showing 1-5 of 11 products
Also included in
Earth Science Curriculum | Environmental Science Distance Learning {DIGITAL & PRINT}UPDATE: DIGITAL Interactive Notebooks and Interactive Google Slides Included! UPDATE: Reading Passages are now included (48 passages just added to the bundle!) The Earth Science Curriculum Resource contains the f

$170.00

$273.77

Save $103.77
Bundle Description
Earth Science | Environmental Science Interactive Notebook Bundle
{NOW DIGITAL & PAPER VERSIONS INCLUDED}
***Important Update - Now includes additional, colorful Digital Google Slides Versions for Google Classroom! Designed for Distance Learning
The units covered within the Earth Science Bundle are: Rock Cycle, Minerals, Plate Tectonics, Volcanoes, Weather, Ecosystems, Earth's Cycles, Photosynthesis, Biomes, Energy
This resource is part of the Earth Science (Entire) Curriculum.
6th grade students love these interactive journals for Earth Science curriculum. This resource contains over 600 pages of interactive learning material!
This resource is aligned with Earth Science Interactive PowerPoint Bundle I would highly recommend using these interactive PowerPoints along with the notebooks but it is optional.
Materials include: Interactive notebook covers for each of the 10 units, reading passages, answer keys, critical thinking and analysis questions, flaps, foldables, graphic organizers, and more.
Several STEM Activities included & NGSS Aligned!
Here is a more in-depth look at each of the Interactive Journal units:
Topics covered in this unit include: The three main rock types – igneous (intrusive versus extrusive), sedimentary, metamorphic, weathering, erosion, deposition, the rock cycle, magma, crystallizing, basalt, sediments, fossil fuels, limestone, slate, marble
Topics covered in this unit include: Pangaea, Alfred Wegener, continental drift, tectonic plates, Ring of Fire, geologists, volcanoes, continental plate, oceanic plate, ocean trenches, ridge, geologists, seismic waves, density, layers of the earth, convection currents, subduction
Topics covered in this unit include: Mineralogy, minerals (the 5 mineral requirements), Identifying Minerals: luster types, cleavage & fracture types, density, Mohs scale, streak test, sedimentary rocks, igneous rocks, metamorphic rocks, sediments, rock cycle, weathering, erosion, deposition, gemstones
Topics covered in this unit include: volcanology, parts of a volcano (vent, magma chamber, conduit, ash cloud, branch pipe), volcanic landforms (composite, shield, cinder cone), calderas, other geothermal features, geysers, hot spots, fumaroles, mud pools, pyroclastic flow, lahars (mudflows), igneous rock, volcanic bombs
Topics covered in this unit include: Biotic & Abiotic Factors, Producers, Consumers, and Decomposers, Food Chains, Heterotrophs and Autotrophs, Food Webs, Natural Events Versus Human Activities (Changes in Ecosystems), Predator, Prey, Parasite, Host, Community, Habitats, Niche, Energy Pyramids, and much more!
Topics covered in this unit include:
Nitrogen Cycle (Nitrogen-Fixing Bacteria, Nitric Acid, Nitrogen Decomposing, Nitrates to Nitrites)
Carbon Cycle (CO2 Cycle, Dead Organisms, Ocean Exchange/Uptake, Fossil Fuels, Animal Respiration, Photosynthesis, Factory Emissions),
Water Cycle (Evaporation, Condensation, Precipitation, Collection, Runoff),
Oxygen Cycle(Animal Respiration, Photosynthesis)
Topics covered in this unit include:
Photosynthesis (Sun Energy, Carbon Dioxide, Glucose Production, Oxygen Release, Water, Roots, & Minerals), Parts of a Leaf – Basic Flower Structure, Chloroplasts, Chlorophyll, Xylem, Epidermis, How Water Moves Through Plants (Transpiration, Root Pressure, Capillary Action) Respiration, and much more!
Biomes covered in this unit include:
Savanna/Grasslands, Aquatic (Salt-Water), Tropical Rainforest Forest, Desert, & Tundra Biomes!
Environment, Plants, Animals, and Adaptations Covered in Each Biome!
Energy types covered in this unit include:
Kinetic Energy, Potential Energy, Thermal Energy, Chemical Energy, Light Energy, and Sound Energy!
Fun interactive activities and foldables for students to learn facts about each energy type!
Weather & Climate Topics Include:
Climate, Atmosphere, Exosphere, Thermosphere, Mesosphere, Stratosphere, Ozone Layer, Troposphere, Humidity, Fronts, Global Warming Greenhouse Effect, Weather Instruments (Barometer, Thermometer, Anemometer, Weather Balloon, Rain Gauge, Extreme Weather, Cloud Types (Cirrus, Cumulonimbus, Cumulus, Stratocumulus, Stratus)

________________________________________________________________
✧✧✧✧✧✧✧✧✧✧✧✧✧✧✧✧✧✧✧✧✧✧
✦✦ ✦Connect with StudentSavvy! ✦ ✦ ✦
✧Click Here to receive notifications on new FREEBIES and teaching resources
✧(Receive FREE Earth Science Reading Passages with Sign-up!)
✧Download a Free Teaching Resources Shopping Guide!
✧✧✧✧✧✧✧✧✧✧✧✧✧✧✧✧✧✧✧✧✧✧✧
_________________________________________________________________
Report this Resource to TpT