Reading Comprehension Leveled Daily Curriculum {LEVEL 1.5}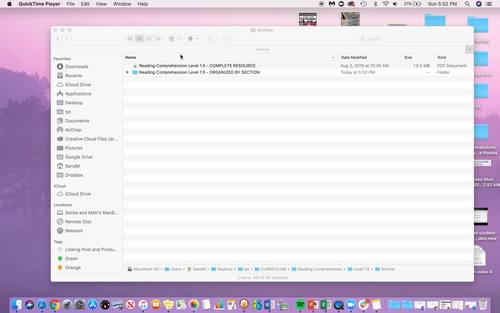 ;
Easel Activity Included
This resource includes a ready-to-use interactive activity students can complete on any device. 
Easel by TPT is free to use!
Learn more
.
What educators are saying
This resource is perfect for students who are in between level 1 and 2. It engages the students and provides just enough challenge that they can do it by themselves!
My students have loved being able to work though these packets. Made my special education planning so easy!
Also included in
Get all 4 levels of the Reading Comprehension Leveled Daily Curriculum with this money-saving bundle! You will have everything you need for your multi-level classroom! Over 640 activities are included so your reading comprehension instruction for the entire year is planned!This resource provides 4 l

Price $216.00

Original Price $240.00

Save $24.00
Description
This resource provides a year-long reading comprehension curriculum that focuses on teaching basic phonics concepts while increasing listening comprehension, book awareness, and sights word fluency. The curriculum is structured and visually based. It breaks down larger skills into manageable steps, embeds assessments, and utilizes data based decision making.
This curriculum includes 8 units plus a review unit! Each unit includes:
a pre-test and post-test
grading rubric with data-based decision making component
anchor charts
20 pages of activities
sight word and picture flashcards
Level 1.5 focuses on expanding on basic skills. The skills included in this level are:
listening comprehension for who, what, where, when, and why questions
sight words - Fry Noun List and Fry first 100 words
identify and match beginning and ending sounds
R and L blends
digraphs
book skills: answer/identify wh-questions during a read aloud
This curriculum is designed to use one page of activities per day. Your reading comprehension instruction for the entire year is planned! Over 180+ activities are included!
Also included in this resource:
- 2 types of lesson plan templates
- detailed curriculum map
- 2 types of data sheets
Check out the in-depth video tutorial to learn more about this expansive and essential resource: product preview
Get this unit in the BUNDLE and have 4 different levels of individualized instruction:
Reading Comprehension Leveled Daily Curriculum BUNDLE
This resource is available in an international version! To receive your copy, email your receipt to international.theautismhelper@gmail.com!
Not sure what level works for your student? Check out the skills matrix below:
Check out how to use this resource digitally with Google Classroom:
Using TAH Resource Digitally on TpT
For more resources, tips, and materials to help you help children with autism please visit The Autism Helper
Report this resource to TPT